Ideas matter. Shaharit identified at its inception the danger of polarization to democracy. Its intellectual work reaches across these divides and searches for ways to break dichotomies and worn-out paradigms. In partnership with the prestigious Van Leer Institute, working groups come together on a host of issues – peace, race, tolerance, populism, refugees, democracy – offering new directions to entrenched problems. In workshops, conferences, op. ed. pieces, interviews, articles, and books, Shaharit articulates the ways we can build our shared future.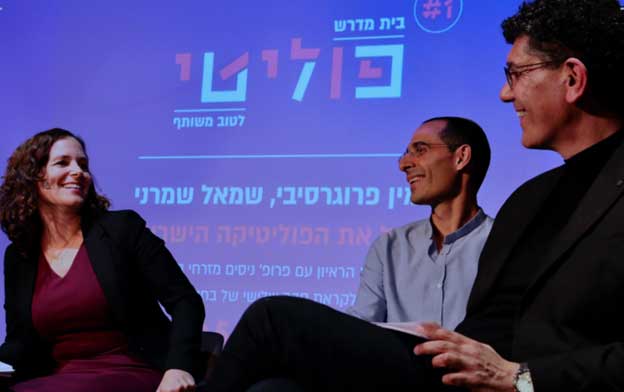 > A community of 100 intellectuals and activists meet quarterly at Van Leer in our "Forum for Political Thought", bringing a unique lens that is both conservative and liberal, traditional and progressive, to pressing contemporary issues;
> A Political House of Study (Beit Midrash Politi) was inaugurated on Zoom during the Covid pandemic, with now over 20 events showcasing Shaharit's intellectual community and its ideas, bringing together hundreds of participants;
> 5 books, 3 collections of compiled essays, 1 special issue of an academic journal, 14 monographs, tens of op. ed articles and media interviews.
> Soon to be launched: A Common Good Fellows Program, for reflective leadership on burning topics of the Israeli intellectual landscape.