The 120 is a multiyear-long initiative, begun in 2014, to build a cadre of young multicultural national political leadership that can help change the fabric of Israeli politics and promote a public discourse based on promoting the common good. The program, currently in the midst of its sixth cohort, is envisioned as one single network, with 20 additional leaders joining the program every year.
Our participants come from a variety of political backgrounds and from all of Israel's diverse communities: Ultra-orthodox,Modern Orthodox, Arab, Religious, Secular, Mizrahi, Ethiopian, Ashkenazi, Bedouin, Druze, Immigrants from the USSR, and more. What unites them is their passion for change, leadership ability, and aspirations to influence national politics.
Over the course of their 120 cohort year, participants attend eight two-day seminars, gaining in-depth exposure to the basics of Israeli society, politics, and economics. These seminars are formulated with an eye towards the hot-button issues that will dictate Israel's future, as we reframe the tired dichotomies on subjects like the relationship between religion and state, between Jewish and democratic values, between a market economy and a welfare state, and between peace and security, among others. Participants are exposed to Israeli politics and politicians from up-close, spending a two-day seminar at the Knesset and holding intimate, "Inside the Actors' Studio" style conversations with leading national politicians.
A highlight of the year is a late-spring eight-day long trip to Morocco, in which participants analyze the meeting of identities and cultures in a fellow Middle Eastern country's history and compare it to the Israeli context. We specifically chose Morocco due to its similarities with Israel – majority/minority relations, issues of religion and state, long-term territorial conflict, Jewish/Muslim partnership, and tensions between tradition and modernity, just to name a few – and location as a gateway to both the West and the Middle East.
Selected Updates and Accomplishments
Iman Khatib Yassin was elected to the Knesset in 2020. Iman is the first MK to wear a hijab and was the first woman to run for Knesset in the Islamist Ra'am party.
Idit Silman, a Mizrachi religious feminist, was elected to the Knesset in the spring of 2019 as a member of the Religious Zionist party HaBayit HaYehudi.
Moshe Morgenstern was elected as the only "integrationist" city councilor in the Haredi stronghold of Bnai Brak.
Fourteen, 120 network members were elected to local city councils or as Deputy Mayors in the fall of 2018.
Zainab Abu Swaid became the first Bedouin woman to be elected to an Israeli city council, and was chosen to Ehud Barak's "Democratic Camp" Knesset list.
Liat Malka became the first Haredi woman to sit on a municipal religious council, in Zichron Yaakov.
Carmen Elmakiyes, a Mizrachi woman from Israel's periphery, ran on the Labor Party list in the fall 2019 Knesset elections.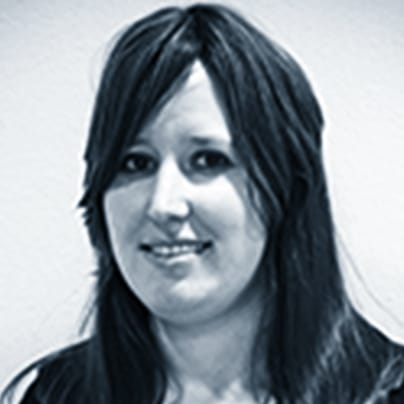 Racheli Ibenboim
Head of Haredi Society
Born 1985. Head of Haredi society at Shaharit, lives in Mea She'arim. Founder and CEO of Movilot Program for Quality Employment for Haredi women, and now leading Responsibility and Solidarity in the Haredi Community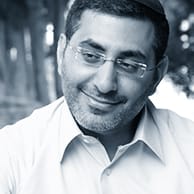 David Menachem
Community Rabbi
Born 1980. Community Rabbi in Jerusalem, in Mishkan Yosef and Neve Rasko neighborhoods. Musician and a cantor. Social activist and interreligious peace activist.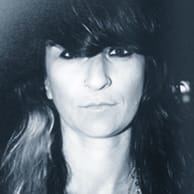 Carmen Elmakiyes
Social Activist
Born 1979 in Ashkelon. Lives in Tel Aviv-Jaffa. Founder of Mizrahi protest group "Lo Nechmadim Lo Nechmadot." Informal representative of underprivileged populations in Israel.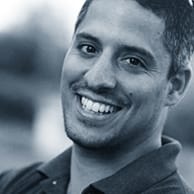 Avi Asaban
CEO DNAideas
Born 1982 in Migdal Ha'Emek. Previously in a senior position in civil society, PhD student in the area of leadership training.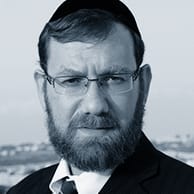 Abrham Kroizer
Strategic Adviser
Born 1978. Strategic advisor, graduated from the well-known Mir Yeshiva. Advisor to the former Jerusalem Mayor Nir Barchad. Owner of strategic and PR consulting firm.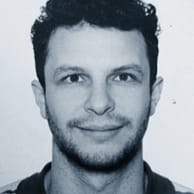 Edi Zhensker
Social Activist
Born in 1982 in Be'er Sheva. SOcial activist with training in non-profit organizational management. Member of Generation 1.5 movement for Russian-speaking Israelis.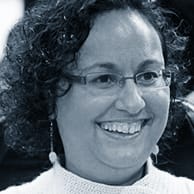 Odeli-a Fitoussi
Art Therapist
Born in 1977 in Hiba Tziyon. Well-known activist for equal right for disabled people. Holds a masters degree in arts therapy and working with children and youth and their families.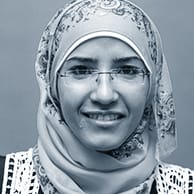 Huda Abu Obaid
Gisha
Born 1988 in Lakhiya. Previosuly the CEO of Yasmin al-Negev Organization for Women and Family Health. One of the founders of the El-Harak El-Shababi movement that acted against the Praver Program.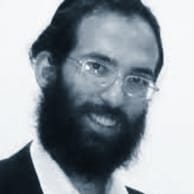 Y. Morgenstern
Economic Counselor
Born 1983 in Haifa. Management and industrial engineer with a graduate degree from the Technion. Active for several years in developing and promoting educational employment in the Haredi community. Currently the VP for the economic development company of Bnai Brak.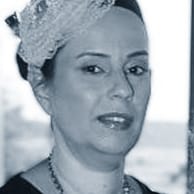 Miri Shalem
CEO - S.G.I
Born 1969 in Beit Shemesh. Background in community education. Local activist that won Begin and Ya'ari prizes for her social change efforts. Holds a master degree in Gender Studies.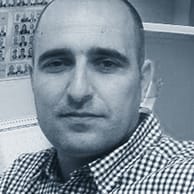 Samer Swaid
CEO ACAP
Born 1982 in Pky'in. Involved with the alternative urban planning, especially in Arab localities. Facilitator for bi-national groups in Neve Shalom. Member of Hadash political commmittee.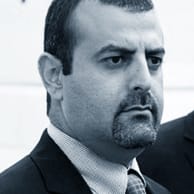 Ronni Tzoberi
Chief of Staff - Ze'ev Elkin
Born 1975. Chief of Staff and longtime senior advisor to MK and Minister Ze'ev Elkin. Formerly chairman of the organization for the parliamantary assistants of MKs.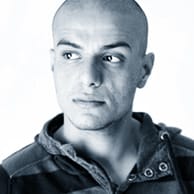 Roi Grufi
Sikkuy
Born 1983 in Jerusalem. LGBT+ Social and political activist. Board member in the Jerusalem Open House. Leader for Equality Policy in Arab Society at Sikkuy.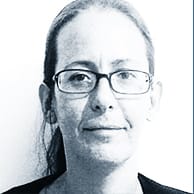 Rikki Ben Lulu
Social Activist
Born 1976 in Jerusalem. Member of Achoti Movement for Women; Promoting Social and Economic Justice.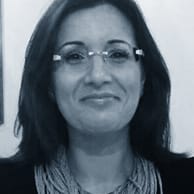 Sagit Peretz Dere'ei
Lawyer
Born in 1980 in Beit Shemesh. Dedicated to promoting the Mizrahi pubic n Israel. Lectures on Mizrahi identity, Mirzrahi judicial and halacha. Took part in local, social and political campaigns.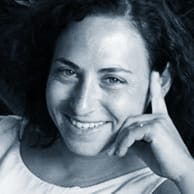 Tamar Feldman
Lawyer
Born 1976 in Tel Aviv. Chairperson of Cham Lichlala that operates safe accessible study spaces for former sex workers. Formerly head of human rights department at ACRI.
Alon Mizrachi
Media Specialist
Born 1974 in Sharon. Media and communications expert. His book "A Guide for Freedom: How to Release the Israeli Cultural Paradigm from European Restraint," dealing with rebuilding social and political paradigms in Israel.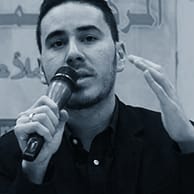 Ahmad Muhana
Strategic Adviser
Born 1987 in Uhm el-Fahem. Political and parliamentary advisor; founder of the youth council in Ta'al party. A lawyer and Assistant Professor.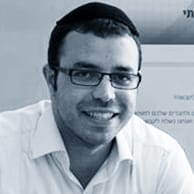 Avigdor Rabinovitz
Social entrepreneur
Born 1991 in Jerusalem. Head of Jobs for Haredim – accessing the employment market for the Haredi society. Graduated from 8200 Program for Social Entrepreneurs. Partner in Aguda Achad – promoting social and Toranic responsibility.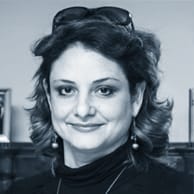 Esti Rider Eindorsky
Lecturer & entrepreneur
Born 1973 in Ramat Gan. Leading partner in the Lo Niv Harot Lo Burachot. Holds a Masters Degree from IDC Herziliya, and a PhD Candidate in Gender Studies at Tel Aviv University.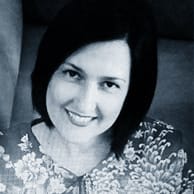 Efrat Shani Shitrit
Data Analyst
Born 1973, from Shoham. Board Member of Tikkun and HaKeshet Democrati HaMizrahi. Member of the civil advising committee in Shas. Publicist and a writer for a variety of media outlets.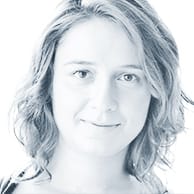 Laura Talinovsky
Mechinat Rabin
Born 1984, from Haifa. Previously the CEO of OneVoice. Worked as a Parliamentary Assistant to the head of the opposition, MK Echi Movitch.. Member of Generation 1.5 group for Russian-speakers.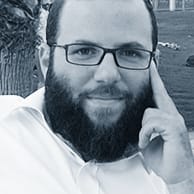 Netta Katz
Political Activist
Born 1986, from Jerusalem. Works in bridge-building between Haredi and general populations, with emphasis on military service. Strategic advisor to NGOs and businesses in the Haredi sector.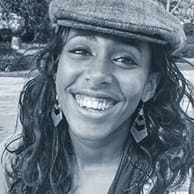 Kasa Gettoo
Poet and Orator
Born 1988. Promoting a complex and alternative discourse in Israeli society. Leader of the project to Journey to Jerusalem in memorial of the Thiopain COmmunity that died on teh way to Zion. Spokesperson of recent protests. Acts mainly in academic ecosystem.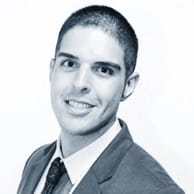 Arthur Shani
Lawyer
Born 1989 in Taskhkent, now from Tel Aviv. Parliamentary Assistant and spokesperson; social activist in the areas of youth-at-risk and underprivileged populations. Member of the LGBT Taskforce.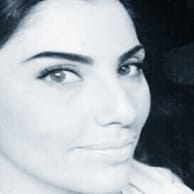 Zainab Abu Swaid
Politician
Born 1983, mother to Dudu and Salach, from Ka'abiya. First Bedouin female city councilperson in Israel. Director of Civil Service in the Prime Minister's Office.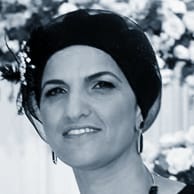 Liat Malka
'ATID'
Born 1972, from Zikron Ya'akov. Director of Development and Promoting Social Employment Initiatices in Reshet Atid. First Haredi woman in a religious council. Involved in provisional training center for young adults in the Haredi sector.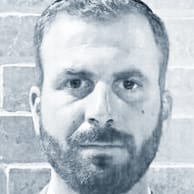 Moshe Prigan
Social activist
Born 1984, from Bnai Brak. Simultaneously to his Toranic studies, he guided and mentored Haredi youth-at-risk. He founded the Netzach Yehuda course in the Air Force, and served as the head of integrating Haredim in the airforce.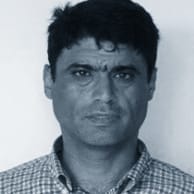 Mahmud El Amur
Economic Counselor
Born 1971, from Rahat. The CEO of the Economic Company of Rahat. Founded the Rayon Center in the south. Previously was head of informal education in Rahat.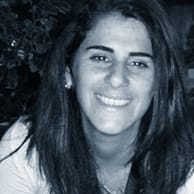 Idan P. Avidani
Parliamentary assistant
Born 1981, from Jerusalem. Tour guide and social activist in fighting racism, housing, and social justice related to property. Previously coordinated policy-making for the Keshet Democratic Mizrahit. One of the founders of the new Gesher party.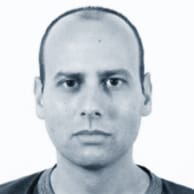 Tzvika Biko Arran
Entrepreneur
Born 1974, from Eliav- a reigious-secular community in the Northern Negev. Funded and ran the 929 project – learning Bible together. Founder and first CEO of Midot. Served as an officer in Galeh Tza'al. Lawyer and holds a masters degree in public policy.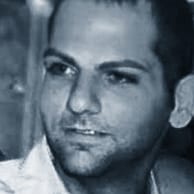 Kobi Ya'akov Kissos
Lawyer & Politician
Born 1981. Former civics teacher. Chairman of the Mizrahi caucus in the Labor Party. Activist in the social justice lobby in the Knesset.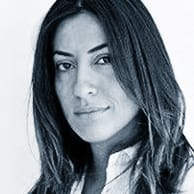 Keren Uzan
Media Specialist
Born 1978 in Netivot, now lives in Tel Aviv. VP of Radio Darom, hosts the daily news show: Good Morning South. Senior member of Likud Party, and a board member in Be'er Sheva Theater.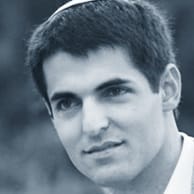 Roei Ravitzky
Publicist
Born 1987, from Jerusalem. Previously the head of the Religious Initiative for Peace – Mosaica. Activist in several groups to search for social Tikkun and intercultural cooperation.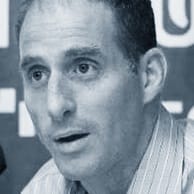 Ron Gerlitz
CEO Accord
Born 1973, from Srighim. Former co-director of Sikkuy. In his previous life, he was head of Software Engineering and Algorithms in Silicone Valley.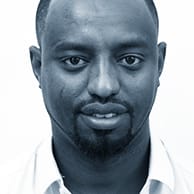 Avi Yalou
Politician
Born 1984, from Acron. Social activist for fighting discrimination and racism in Israeli society, and acting to promote the release of Evra Mangisto. In 2019 founded an independent party running for the Knesset, called "Tzedek."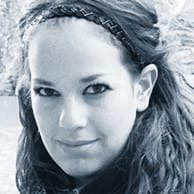 Avigayil Heilbronn
Media Consultant
Born 1988, from Jerusalem. Founder of the organization You Shall Not Stay Quiet, that aids victims of rape and sexual assault in the Haredi society, and promotes awareness. Involved in New Haredi community.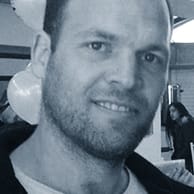 Ofir Shick
'Lev Hagalil'
Born 1981, from the Galil. Founder of Tavor Pre-Military Training. promoting the foundation of a integrated community for people with disabilities.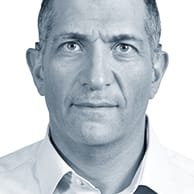 Ahiya Kamara
CEO 360
Born 1968, served six years as the Chancellor for Quality of Rights for People with Disabilities in the Ministry of Jutice. Through the years, worked for social change and struggled for the integration of quality of life for people with disabilities in Israel and around the world.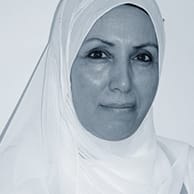 Eman Yassin
Politician
Born 1964, from Yafia. Holds a Masters Degree in Gender and Women's Studies from Tel Aviv University. Social activist in promoting Arab women's rights in the public and political arena, locally and nation-wide. Holds a realistic position in the Arab Joint List. First woman named to realistic position on the Islamist Ra'am party list.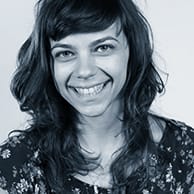 Alex Rif
Social entrepreneur
Born 1986, from Tel Aviv. Founded the Cultural Brigade for Russian-speakers, which acts to integrate FSU culture into Israeli culture. In 2018, her book of poetry was published under the name of Tipshonet Nishtarim. Holds a Masters Degree in Public Policy from the Hebrew University.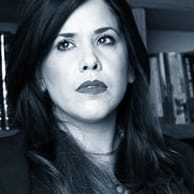 Esti Bitton Shushan
Media & communication
Born 1977, From Petah Tikva. Owns a Publicity, Branding, and Digital Design Firm. Social activist in promoting equality for Haredi women. One of the founders of Lo Nivharot Lo Boharot.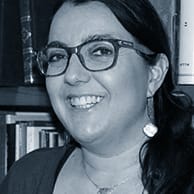 Zehorit Sorek
Politician
Born 1975 in Ofakim, now living with her spouse and two children. Head of the Pride Caucus of Yesh Atid. Represents Israel in high-profile events around the world.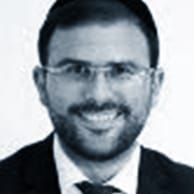 Yoav Lallum
Lawyer
Born 1979, from Jerusalem. Assistant Professor in Sha'are Mishpat College. Founder of Noar K'Halacha, an organization coordinating the fight against ethnic discrimination in Haredi education in Israel. Formerly the Chief of Staff for the Chief Israeli Rabbi.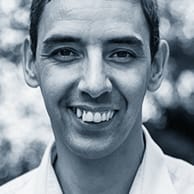 Kfir Cohen
IACC
Born 1982, from Jerusalem. Previously ran the Sports Department in Gush Etzion. Graduated from the young management program of the national community centers association. Active in promoting young parenting in Jerusalem.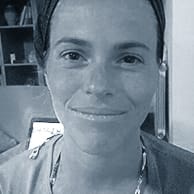 Michal Fruman
Social Activist
Born in 1984, lives in Takoa. Her main occupation today is as a mother of five. Studied architecture and a yoga teacher. Active in Shorashim, participates in panels of Israelis and Palestinians. Interested in connecting the fringes of society.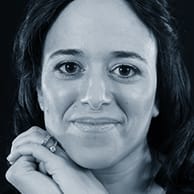 Dr. Nachumi Yaffe
Game Theory Specialist
Born 1977, from Jerusalem. Haredi Hassidic Woman. Author of the New Program in History for the Haredi Educational System. Currently a post-doc at Princeton University researching poverty in Haredi society.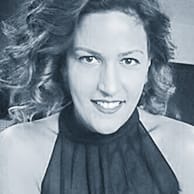 Noam Shuster
Comedian
Born 1987, grew up in Neve Shalom, speaks fluent Arabic, holds a Middle Eastern identity based on her roots in Iran. Activist in promoting Israeli and Palestinian peace from a young age. Won the Davis Peace Prize for developing a program for HIV Care for Youth and Women in Rwanda. Successful comedian.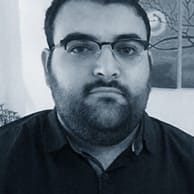 Nerya Knafo
'Knesset Watch'
Born 1990 in Ashdod. The son of three famous leading families of Moroccan Jews. Social and political activist, media and educational person that promotes peace, solidarity, and democracy.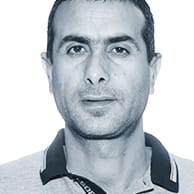 Sliman El Amur
Ajeec Nisped
Born 1978, from Ktsayfe. VP of Ajeec since 2006. Holds a masters degree in public policy from the Hebrew University. Has vast experience in community development, very active in Negev issues.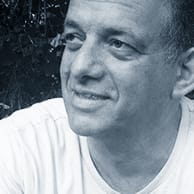 Tzvika Goldberg
Living Together
Born 1965, from Srigin. CEO of Living Together, prior to that served as Be'atzmi for many years. Also served as the Chairman of the Social Sector in the Inter-Sectoral Roundtable in the Prime Minister's Office. Additionally served in several senior positions in the media.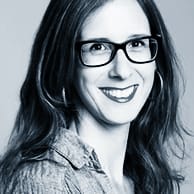 Ronit Kfir
Designer & Blogger
Born 1970, from Karme Yosef. Interior Designer and a Design Blogger. Writer and lecturer for women on assertive business engagement. Active in promoting women in cinema and television. Former anchorwoman in Gar Etzar and social media influencer.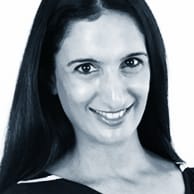 Ranit B. Hyman
CEO 'Meitarim'
CEO of Meitarim, which is working to integrate religious and secular education in Israel. Also a PhD student in Bar Ilan University.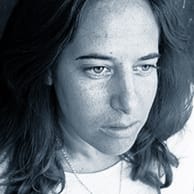 Reut Guy
Youth at Risk Specialist
Born 1977. Lives in South Tel Aviv. Head of Young Women at Risk in Elem Organization. Informal partner of the Knesset Subcommittee for Fighting Human Trafficking and Prostitution, Children Rights Committee, and other committees for youth at risk. International advisor to organization that works with sex workers. Member of LGBT community.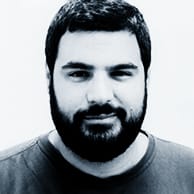 Rafael Balulu
Movie Creator & Director
Born 1981, from Afula. Graduated from Sam Spiegel school for script writing. Wrote and directed a popular movie about Rabbi David Buzaglo, former leader of the Moroccan Jewish Community. Directed many short movies which are shown in international festivals. His movies characterize in the context of social and political issues, mainly regarding Mizrahim.
Shiran Ben David
HTLM Israel
Born 1979, from Be'er Yakov. A lawyer and political activist, locally and nationally. The leader of the movement for adoptee rights, established a community of adoptees nation-wide and stimulated discourse around the issue.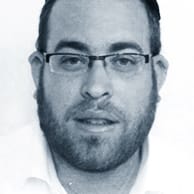 Shmuel Drilman
Digital &Media
Born 1985, from Jerusalem. CEO of WeBetter Digital, that acts as a social business to integrate Haredim in employment. Shmuel is a software engineer and specialist in internet technology.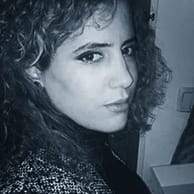 Na'ama Lazimi
City Council Member
Born 1986, originally from Migdal Ha'emek, now from Haifa. Previously served as a political assistant to MK Yechi Movich. Center activist in power to the workers union, another organization that promotes worker's rights and changing economic social policies.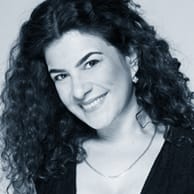 Or Sujunov
Social Entrepreneur
Born 1980, from Tel Aviv. In the past, ran a municipal youth center; worked for many years with youth at risk. Served as a lobbyist for the Keshet Democratit Mizrahit. 2018 election led a municipal list to the Tel Aviv city council.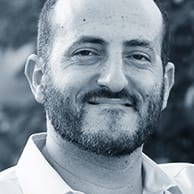 Elhai Salomon
Poet & Publisher
Born 1979, from Ma'alot. Editor of a new poetic-political journal called Yehi. PhD candidate in literature at Ben Gurion University. One of the leading figures in the Mizrachi currency representation protests. A member of the Bitton Committee.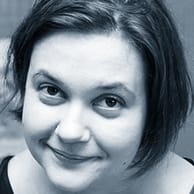 Elena Romanovsky
Social Activist
Born 1990 in the Ukraine. From Rehovot. Served as a Regional Director in Kav Hazinuk. A group facilitator and a lecturer in the subjects of Sexuality and Gender, Generation 1.5, and tools of activism. Initiated the Awareness Award for Safe Night Life in Jerusalem.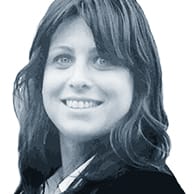 Ester Salomon
Social Activist
Born 1977, from Ramat Bet Shemesh. Active in integrating Haredi women in employment, culture, and other areas. Had a crucial position in Aliza Bloch's haedquarters in the 2018 election.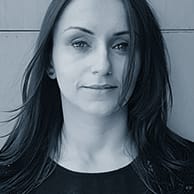 Efrat Fudem
CEO Tmura
Born 1985, from Netanya. In the last six years, she has been the head of Tmura Center, a legal clinic for promoting equality. Also leads the Clinic for Equality Promotion in the College of Management Academic Studies.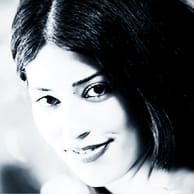 Bissan Salman
Political Adviser
Born 1992, born and raised in Ramle. From an early age was a speaker in international conventions on minority rights. She helped establish a multicultural youth parliament in the Ramle Old City. In 2015 she was awarded the Chevening Scholarship, and graduated from a Human Rights study at the London School of Economics.
Benayho Yomtov
CEO Ma'aglim
Born 1988, from Rishon LeTzion. Married, father of two. Strategic adviser and media consultant. CEO of Ma'aglim, a Torani Community Center. Also the Chairman the Itachabrut Youth Movement.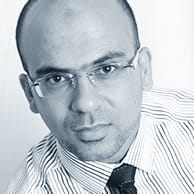 Wissam Gana'aim
Lawyer
Born 1981, from Sachnin. A lawyer with an LLM from Hebrew University. Former Chairman of the Arab Student Union at the UG, now active in national and local politics as a political and legal advisor.
Vered Ovadia
Lawyer & Social Activist
Born 1982, from Ganei Tikvah. A lawyer and the founder of the Legal Forum for Haredi Women. Publicist and a social activist, and initiated the campaign BMN as part of the International Awareness Day for Fighting Violence Against Women.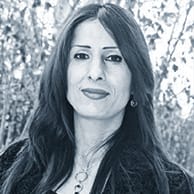 Hitam Waked
Na'amat Director Galill
Born 1972, from Arab'e. Leading political activist in Hadash. Founded a forum for Arab and Jewish women to meet and share positive dialogue. Also active in empowering women, gender equality, and female leadership.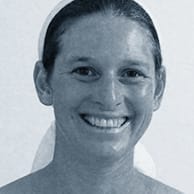 Yael Zeevi
Software Developer
Born 1981, married and mother of seven, from Esh Kodesh. Worked over ten years in a variety of R&D positions in leading high-tech companies. Promotes education innovation projects. Initiated Binyamin Tech, high-tech industrial area in Binyamin.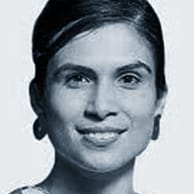 Yael Ama"r Tolub
VP IFCJ
Born 1982, from Be'er Sheva, now lives in Jerusalem. Program Vice President of the International Fellowship of Christians and Jews. Social activist for over a decade in dealing with poverty and social inequality.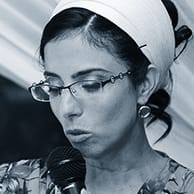 Limor Ya'akov Safrai
Education Specialist
Born 1981 in Gush Katif, now a member of Kibbutz Ma'ale Gilboa. Runs the Department for Education and Youth in the Religious Kibbutz Movement. Believes in education as a vehicle for social change. Also runs interfaith encounters in attempting to promote peace.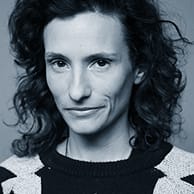 Anat Nir
Politician
Born 1979, from Tel Aviv. Chairman of Feminancy, an economic college for women. On the Meretz Knesset List. Part of the LGBT women's struggle for equality.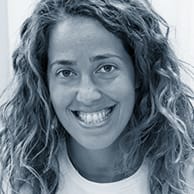 Mor Barazani
Diversity Director
Born 1987, from Jerusalem. A lawyer with a Master in Law. After working as an adviser in the President's Office, she was appointed Head of Diversity in State Human Resources.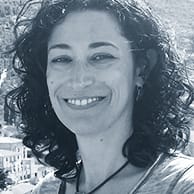 Dr. Anat Roth
Writer & Researcher
Born 1974, from Efrat. Holds a PhD in Political Science. Researcher in Israeli Democracy Institute and the Kohelet Forum. Published numerous books, including "From Gush Katif to Amona: The Story of the Struggle on Eretz Yisrael."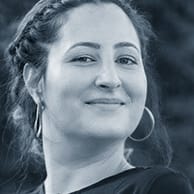 Rachel G. Salomon
Art & Culture Specialis
Born 1981, from Ma'alot. Graduated from Betzalel. PhD candidate in architecture at the Technion, researching gender and ethnicity. An artist and curator. Teaches political science in Emek Israel College.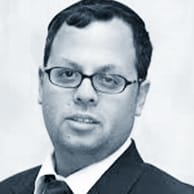 Moshe Morgenstern
City Council Member
Born 1974, from Bnai Brak. Married and a father of three. Lawyer, graduated from Bar Ilan University, Summa Cum Laude. Member of the Bnai Brak city council. Senior representative of working Haredim in the major Haredi national political party.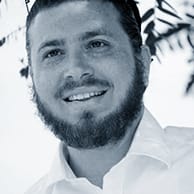 Mendy Katz
Social Haredi Activist
Born 1988, from Bnai Brak. One of the founders of the project of integrating Haredim in the IDF. Also founded the Derech Chayim Yeshivas, which combine kodesh, academy, and military service.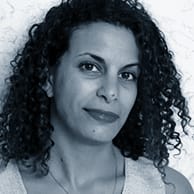 Or Seri
PuP Specialist
Born 1985, from Holon. Former software engineer. Served as the Director for Gender Policy for the city of Tel Aviv. Now a senior advisor on participatory democracy. Political and social activist in the topics of equality, peace, and democracy.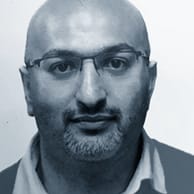 Ehab Jabareen
Strategic & PR Adviser
Born 1986, from Faradies. Owner and manager of a PR and Strategic Consulting firm. Member of Temkin Movement for Non-Family Based Politics in the Arab Sector. Also active in fighting violence in the Arab society.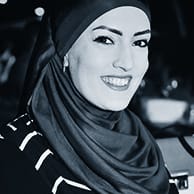 Ikram Hujeirat
Journalist
Born 1986, lives in Jaffa, originally from Beer El-Maksour. Now a journalist in i24 News. Formerly ran the Business Forum in Collective Impact to Promote Employment in the Arab Society.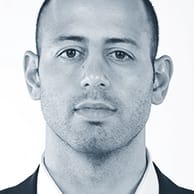 Eliran Gafso
Head of Beitar
Born 1984, from Natzeret Ilit. Head of Beitar Youth Movement. Served as the Director for Zionist Activity in the Non-Jewish Sector in the Zioni Council. A leading member of Likud Party, one of the board members of Likud Youth.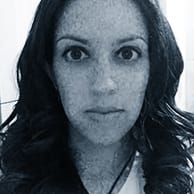 Efrat Chocron
Political Activist
Born 1985, from Jerusalem. Part of Emtsalem Organization, under HaRav Emtsalem. Partner in many initiatives for renewing Jewish orthodoxy. Believes in promoting gender equality in the Haredi society.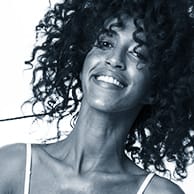 Zemenay Tafara
Designer & Social Activist
Born 1986, from Nes Ziona. Working against racism and political violence against the Ethiopian community. Initiated and ran her own brand of Jewelery called Zemenay Afro-Urban Style.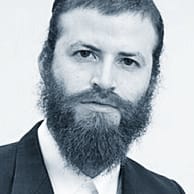 Chanoh Rogozinsky
CEO Shahar
Born 1984, from Jerusalem. Graduated from Haredi Yeshiva and also holds LLB; CEO of Shahar Organization, which funds and accompanies Haredi combat soldiers. Previously ran several employment centers for Haredim.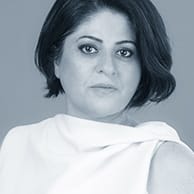 Tanya Gilboa
Social Activist
Born 1972 in the USSR. From Kfar Uria. An activist against Gender Based Violence. Serves as the Community Relations and Resource Development Coordinator in the Union of Centers for Victims of Sexual Assault. Used to run one of the centers in Rehovot.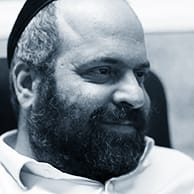 Yehuda Grovais
Film Maker & Producer
Born 1974, from Bnai Brak. Part of movement to open Haredi public schools and teaching core secular studies in Haredi institutes. Representative for working Haredim and Haredi women.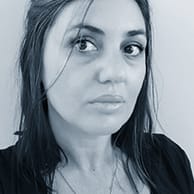 Yael Branovsky
Journalist
Born 1979, from Jerusalem. Made aliyah when she was 21. Spokesperson for IFCJ. Previously was a journalist at YNet and Israel Hayom, before moving to the IFCJ and founding the Eastern Europe Aliyah Project.
Yael Sherer
Filmmaker & Activist
Born 1983, from Kfar Saba. Created a movie ("Dirty Laundry") and movement surrounding her sexual assault. Recently raised a fund for lobbying for victims of sexual violence. Also initiated a project calling for streets to be named after women.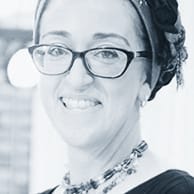 Laly Derai
Social Activist
Born 1975, in Paris. From Eli. Social and political activist and publicist. Ran Atid Yisrael, educational and social program for French Olim. Member of Tor HaZahav Mizrachi movement.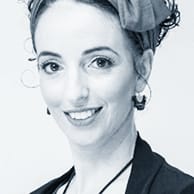 Idit Silman
Member of Knesset
Member of Knesset from HaBayit HaYehudi Party. Formerly served as Director of Marketing in the Israeli Public Health System. Leads movement to retrieve bodies of fallen Israeli soldiers from Gaza.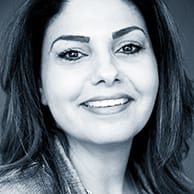 Revital Rubin
CEO Snunit
Born 1971, from Jerusalem. CEO of Snunit, an NGO that promotes digital education in Israel. A board member of several organizations, a lecturer, a facilitator, and a mentor in management and managerial development.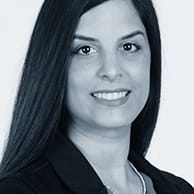 Rotem Cohen Kahlon
Director - ISEF Foundation
Born 1988, from Ramle. Runs an alumni organization in the ISEF Foundation. City councilperson in Ramle. Holds a Masters degree in Political Science and Communications. Focused on inequalities in economic opportunities.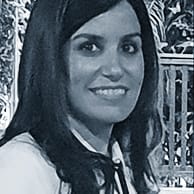 Racheli Mamman
Lawyer
Born 197, from Ganei Modi'in. Married, mother of five. One of the first Haredi women to graduate from law school.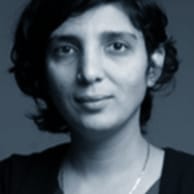 Reut Naggar
Social & Digital Media
Born 1983, from Tel Aviv. Community organizer and social activist with emphasis on women and LGBT rights. Runs the "Tashtit Community," the Israel Hofshit school for activism.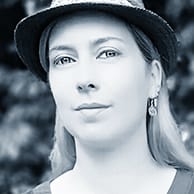 Shlomit G. Halevi
Media & PR Consultant
Born 1983, from Ma'ale Shomron. Media consultant, PR specialist, and content editor. Previously a city councilmember in Shomron.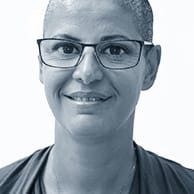 Shlomtzion Lulu
Adviser & Mentor
Born 1974, from Mevo Beitar. Served as the CEO of the Israeli Engineering College. Formerly worked in the Gesher Party Headquarters. Personal and professional advisor to numerous Israeli businesses.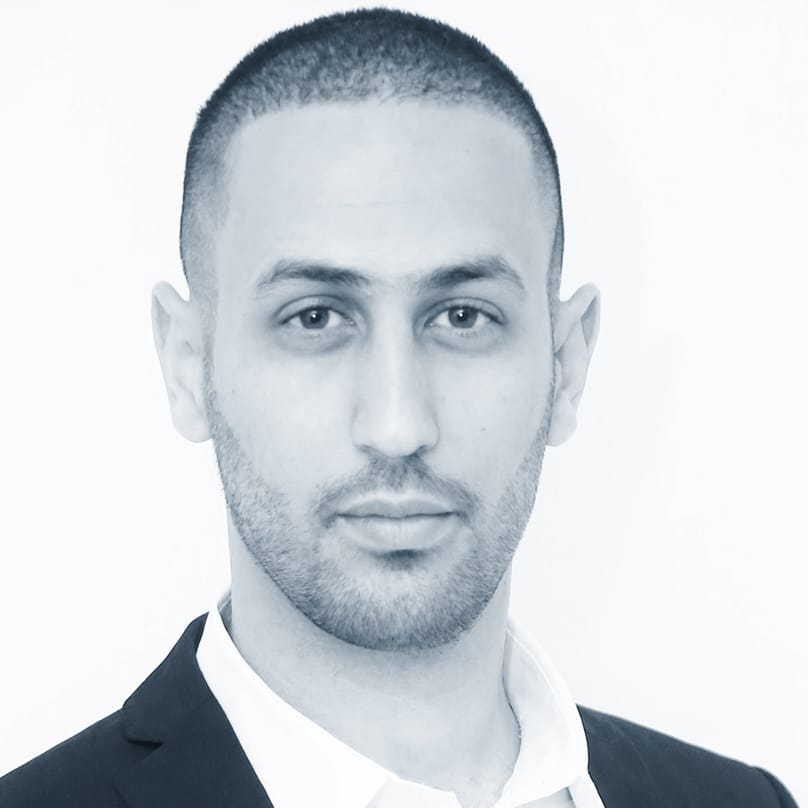 Elior Omer
City Council Member
Born in 1989, from Kiryat Malachi. Elior is a social activist, a city council member, and the head of the municipal opposition. He owns an independent business in digital media management and marketing and is an information officer in the Home Front Command reserves. He was a reporter and the editor and publisher of a local newspaper. He is also the former head of the national Labor Party's telemarketing system. For many years, Elior has led the struggle for a fairer budget distribution between Kiryat Malachi and the neighboring Beer Tuvia Regional Council.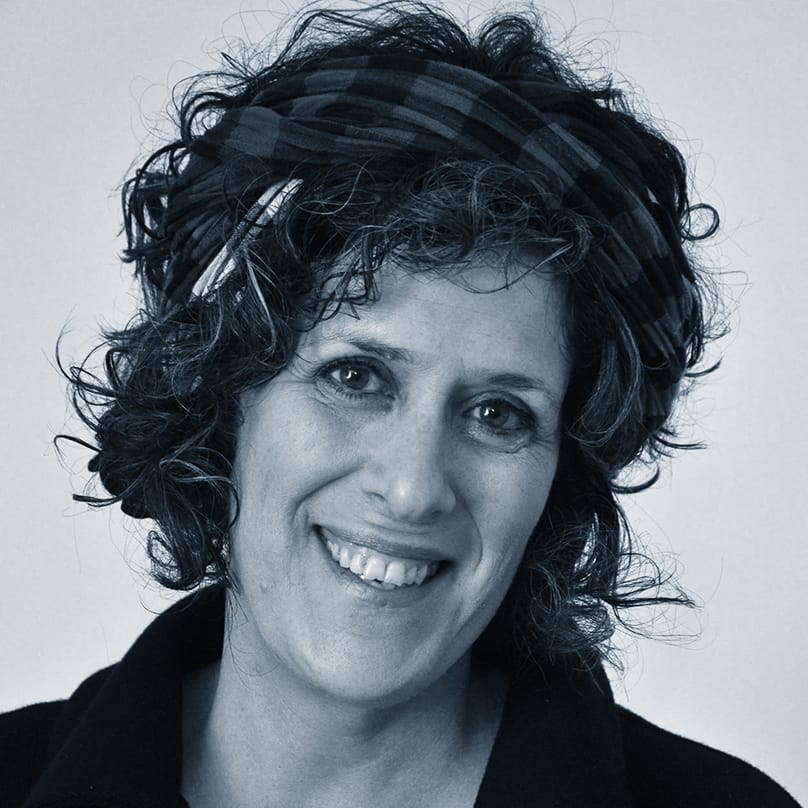 Batya Kahana-Dror
Lawyer
A lawyer and activist from Moshav "Nes Harim" in the Judean Mountains, Batya has been running the Mabui Stom organization for Agunot and divorced women for over a decade. She has a master's degree from the School of Public Policy at the Hebrew University. She is married to Micha Priyar Dror and is the mother of 4 children. She has led precedent-setting trials for women's rights in front of rabbinical courts and the Supreme Court. She has also published dozens of articles in the field of religion and state. In 2018 she was selected as one of the 50 most influential Israelis by the newspaper Yedioth Ahronoth.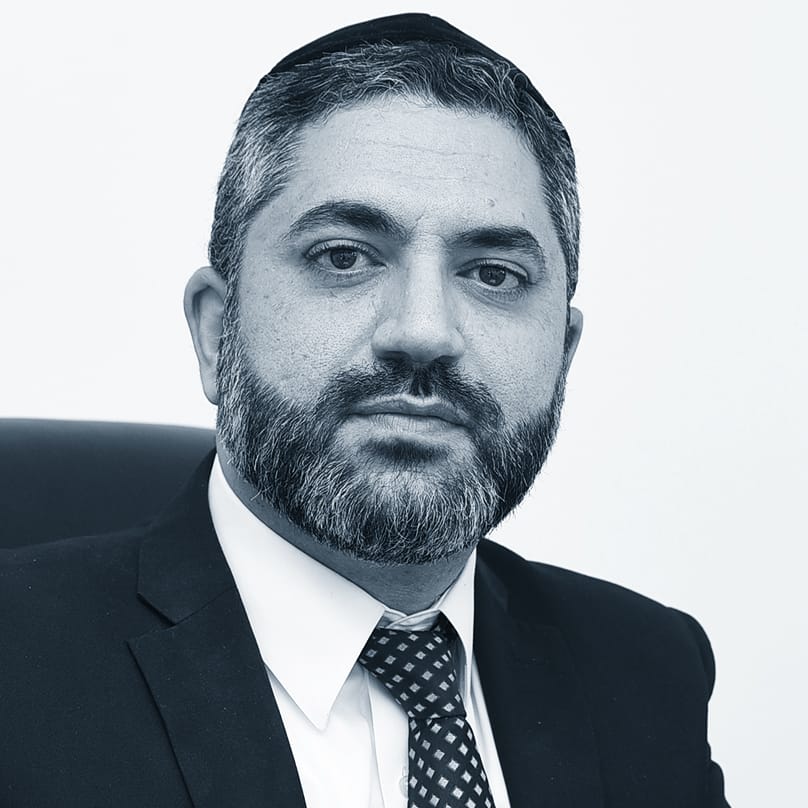 Goel Va'aknin
Media PR Specialist
Born in 1979 and married with five children, Goel lives in the city of Beit Shemesh. He is the CEO of the "Tiferet Baba Sally" institutes. Previously, he was a campaign manager at Bachar Communications, a political reporter and commentator in the Kol Hai Radio station and a political and communications advisor to the Chairman of Shas, Minister Aryeh Deri. He is also a rabbinical mediator.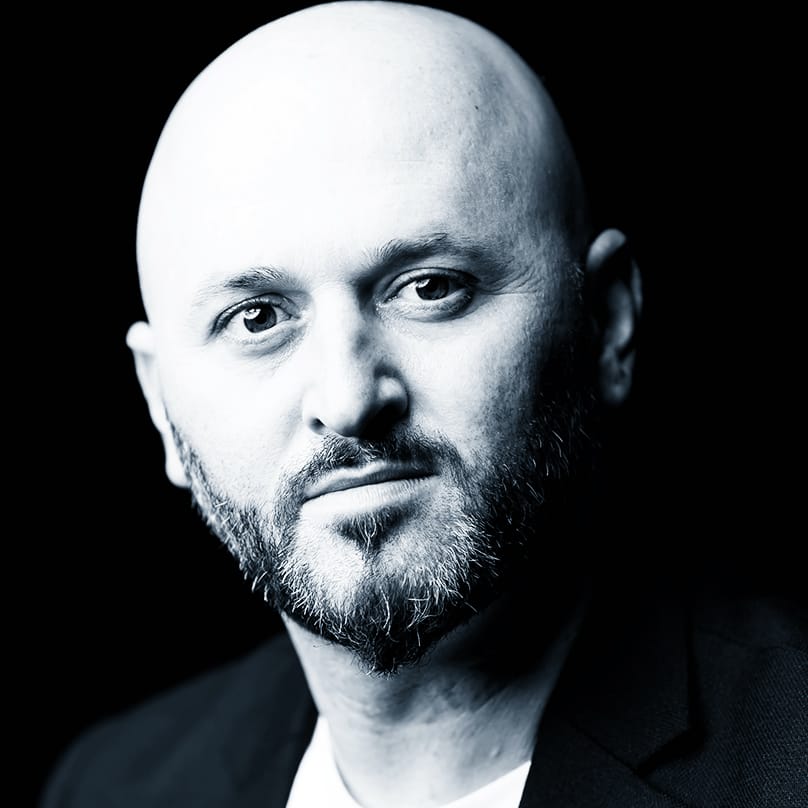 David Agaev
The Homeless Project
Born in 1983, David lives in the city of Bat Yam. He is the CEO of the organization "I Care"- for the homeless. He is been an activist for many years in the struggle for the homeless and the disadvantaged. He holds a bachelor's degree in Youth promotion, Social Sciences and Civics as well as a Teaching Certificate and Master's Degree in Education and Criminology. Number five in the Social Welfare Party.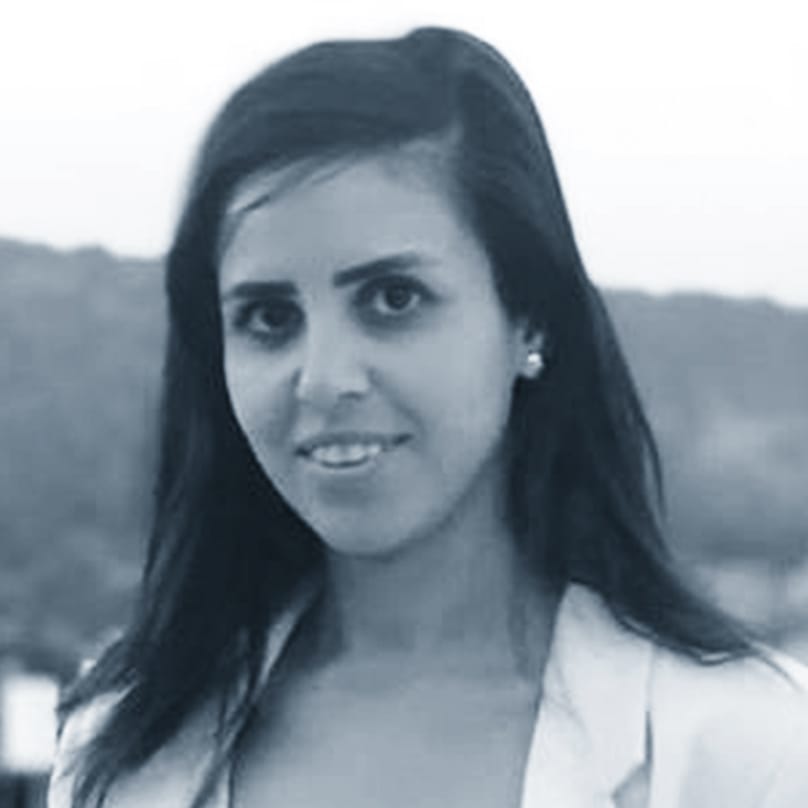 Doaa Ka'abiya
C.H.E
Born in 1990 in Kfar Ka'abiyye in the North, Dua coordinates the program "Accessing Higher Education for the Arab Society" in the budget division of the Council for Higher Education. The program aims to increase the numbers of Arab students in the Israeli higher education system, placing special emphasis on supporting diverse fields of study and encouraging students to enroll in graduate school.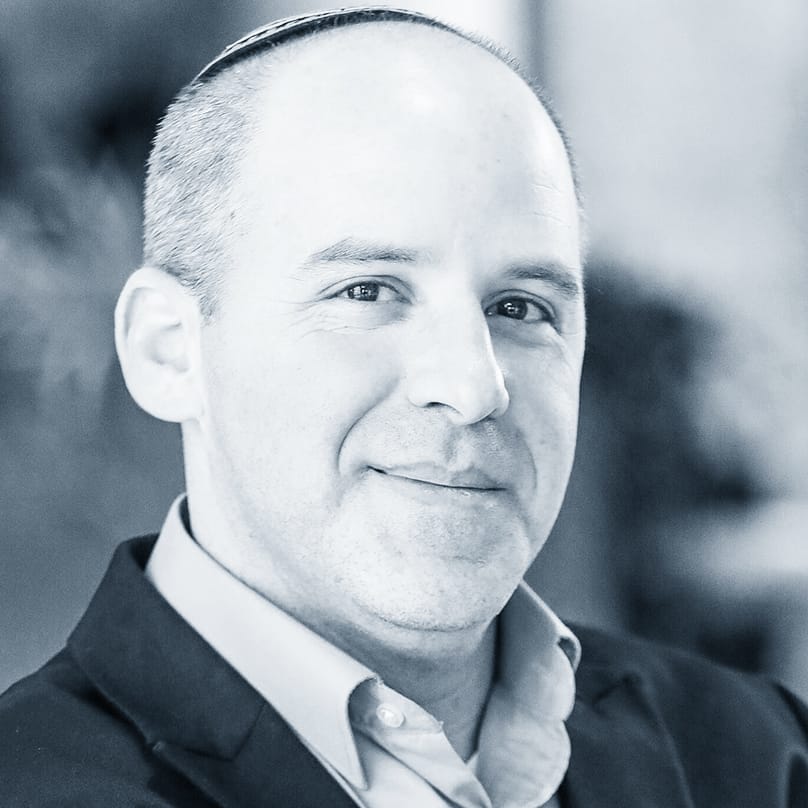 Haggai Lavie
'Avney Rosha'
Hagai was born in 1975, is married with five children, and currently lives in Jerusalem. He is the director of management at the Avney Rosha institute. Previously, he served as the Deputy Principal of the Boyer School and was a history teacher. Hagai was also the Deputy Head of Security at the Prime Minister's Office, a member of the "Voices' Resolution Program" and the Midrash in Oranim. He was also a shaliach to the "Beit Tfila" school in Baltimore, and a member of the Golani unit in the army. Hagai holds an MA in Jewish Education from the Melton Center at the Hebrew University. He describes himself as an average student who became the "teacher of the state."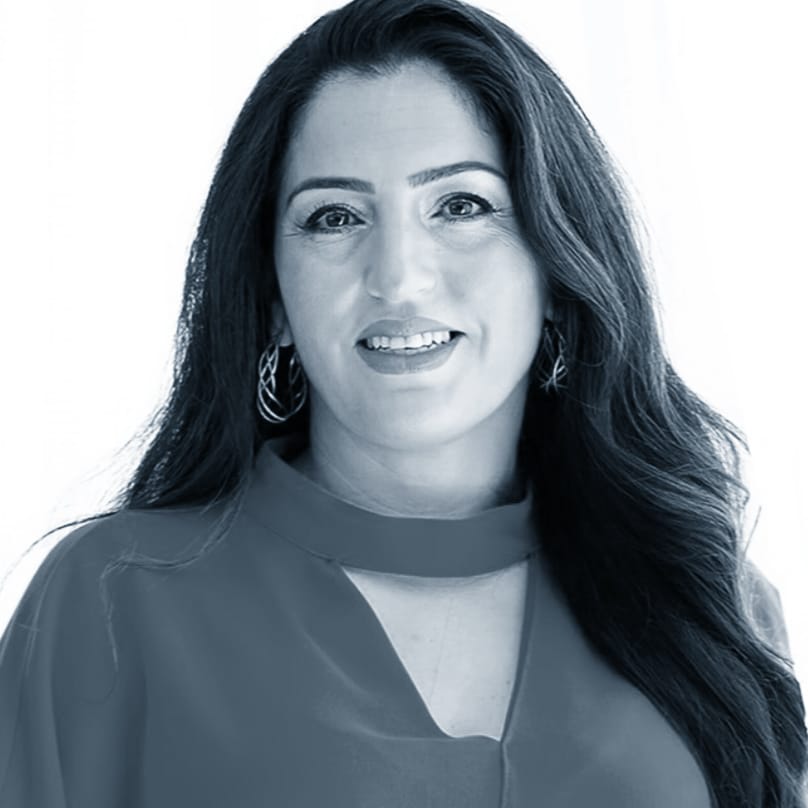 Heli Tabibi Bareket
Social Director
Born in 1977, Heli lives in Jerusalem. She is the founder and director of the Hebrew Schedule venture, and is the CEO of the "Rashut HaRabim"- a forum of different Jerusalem organizations for Israeli Jewish Identity. She is also a board member of several NGOs, and was the director of the Hillel House, the founder of the Beit Midrash for Israeli Singers, an adviser to the Arts and Culture Council of the National Lottery, and a member of the Culture and Society Committee of the Jerusalem Municipality. A lecturer on topics of common-ground initiatives, management and entrepreneurship, she is also a strategic consultant and an advisor on multiple issues in the public and private sectors.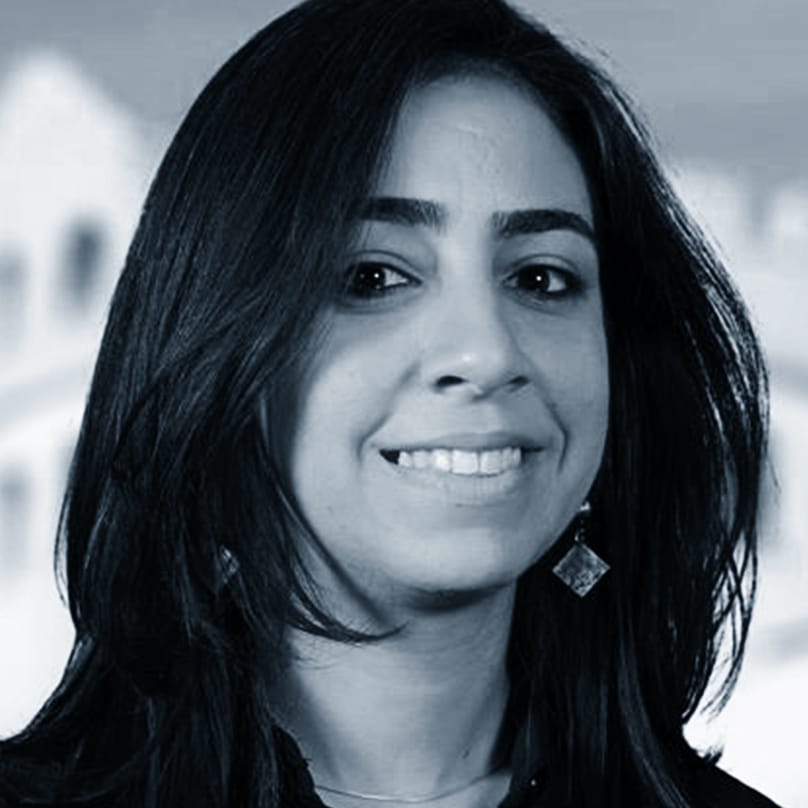 Haneen Mgadlh
PhD Social Worker
Born in 1983, from Baqa al-Gharbiyye. She holds a Ph.D. in social work, and is an educator and an activist. Hanin graduated from the Mandel School of Educational Leadership and is a lecturer at the El-Qasmi College for Education. Prior to that, she managed the East Jerusalem project development branch of the Jerusalem Foundation. In the past, Hanin ran a center of the defense of civil rights in East Jerusalem and worked as a social worker at the Alyin Hospital. Together with other activists, she founded an association that promotes volunteering among the Arab population in Israel.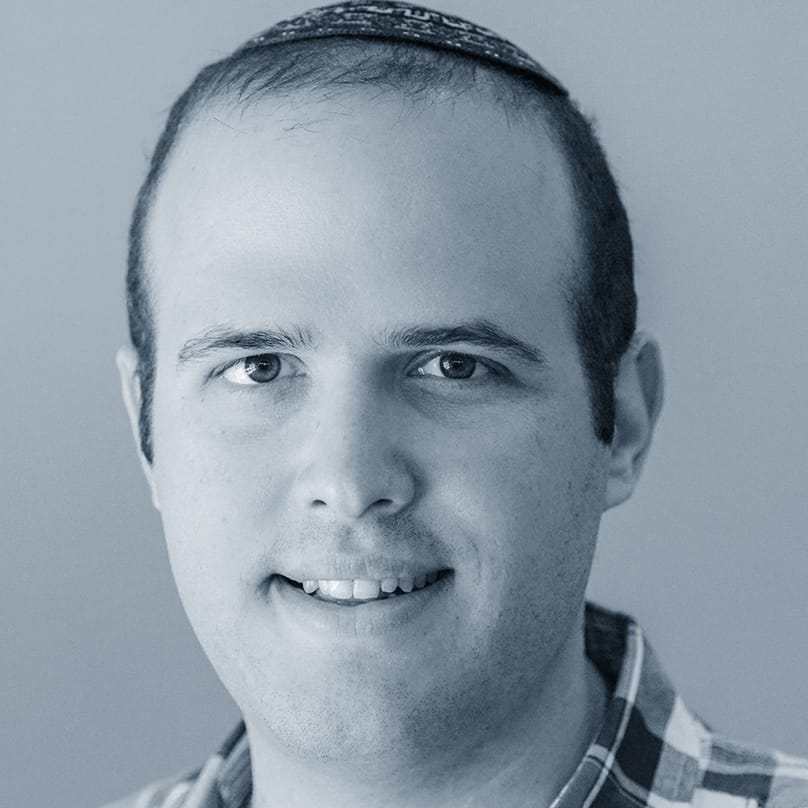 Yair Kraus
Journalist
Born in 1984, from Acre. A journalist at "Makor Rishon," he covers Haifa and the North, as well as environmental and other social issues. He holds a BA in Political Science and Human Resources. He is a board member of the Religious Zionist and Torah community in Acre. He is also a reserve officer in the casualty notification unit and graduated from the "HaHesder" yeshiva in Kiryat Shmona. From an early age, Yair has been engaged in social activism through the Bnei Akiva youth movement, was a member of the student youth council and a member of multiple charitable organizations. Yair is a husband to Efrat, an educational counselor, and the father of 3 sweet children. He strives to promote good and promote the necessary transformations in Israel's periphery.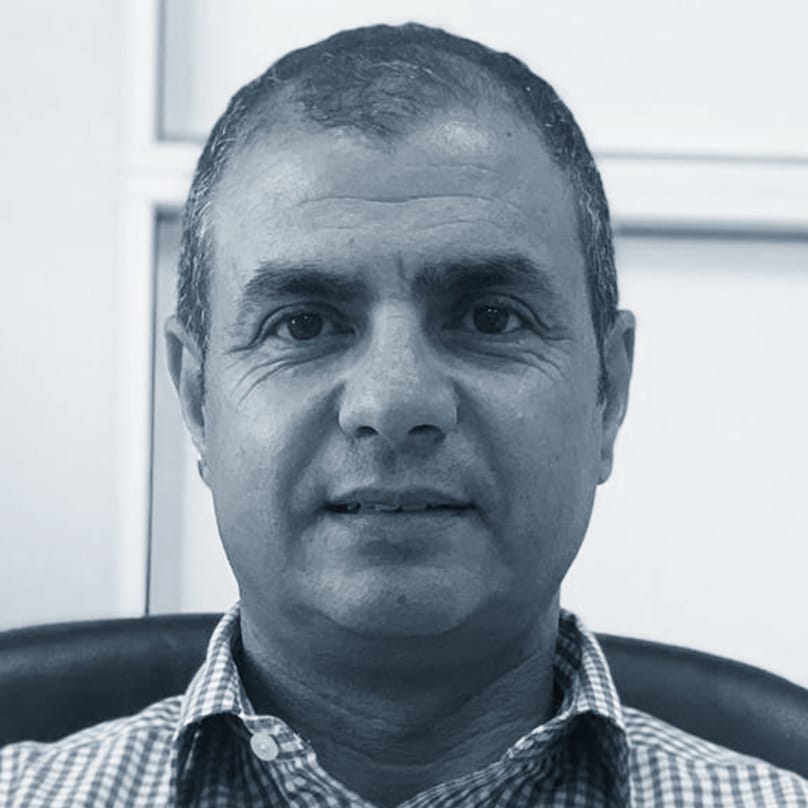 Yasser Elamour
CPA
Born in 1975, resident of Kuseife, in the south, he has been the internal comptroller and Ombudsman for the Al-Qasum Regional Council since 2015. Yasser became an authorized social worker in 1997 and has been working in the social welfare field ever since. At the same, Yasser worked as an academic counselor at Ben-Gurion University and at the industrial development department of the Southern District division of the Ministry of Economy. Yasser is a community and political activist, both at the regional and national levels.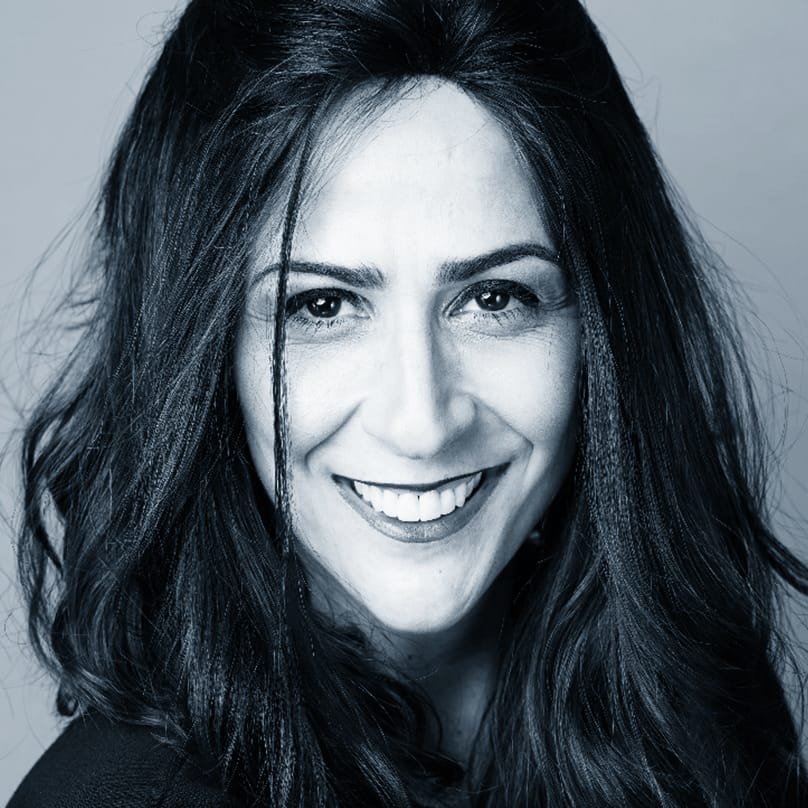 Yudit Ifrach
CEO - Marketing
Born in 1973, married to Moshe, mother of four and grandmother to Eitan, from Jerusalem. She is the owner and CEO of the advertising agency "Advertising Brand", and has taken part in significant strategic projects, among them: the creation of the "internet for the ultra-Orthodox public" as well as academic frameworks for the ultra-Orthodox; she has been a political consultant in the municipal and national arenas and helped establish a new neighborhood in the periphery with emphasis on building a strong community. She lectures on the topics of advertising and marketing, and helps ultra-Orthodox women who are in the process of starting an independent business. She also volunteers as an ambulance driver/paramedic in MDA.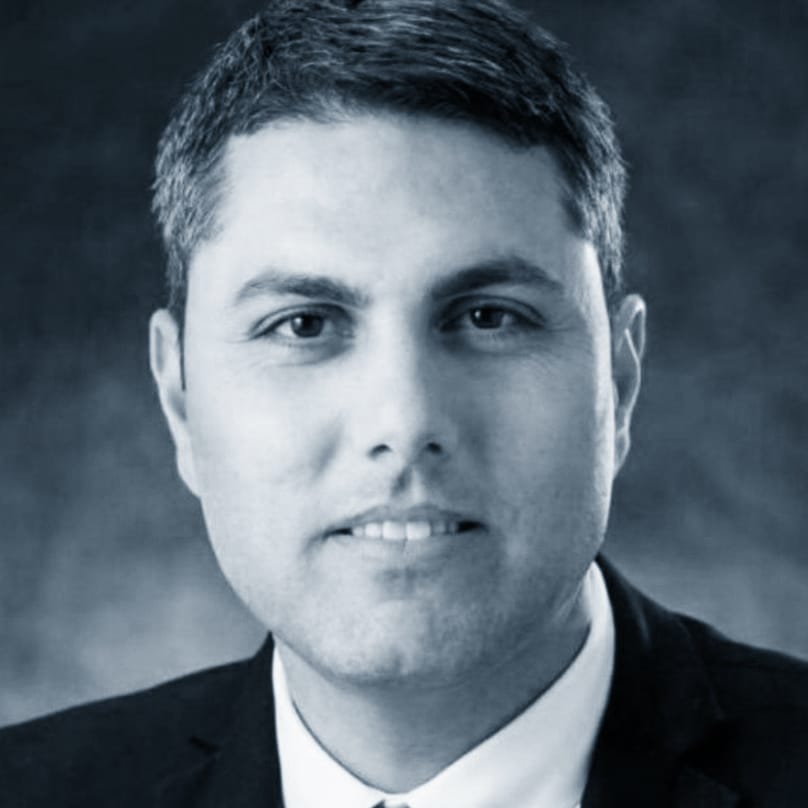 Yossi Barda
City Council Member
Born in 1981, married and father of four, from Holon. Yossef moved to Maalot Tarshiha with the desire to strengthen the Western Galilee. He is a member of the Maalot Tarshiha City Council and is part of multiple municipal committees. He ran for mayor in the 2018 elections. Yossef is a lawyer in the municipal field, has been an internal comptroller for a number of NGOs and has served as consultant for a network of leading Arab educational institutions. Yossef holds a Ph.D. in Law from Bar Ilan University, where he specialized in of Israel's immigration policy and particularly on the issue of migrant children. He is a member of the Likud party and a member of the party's legal forum.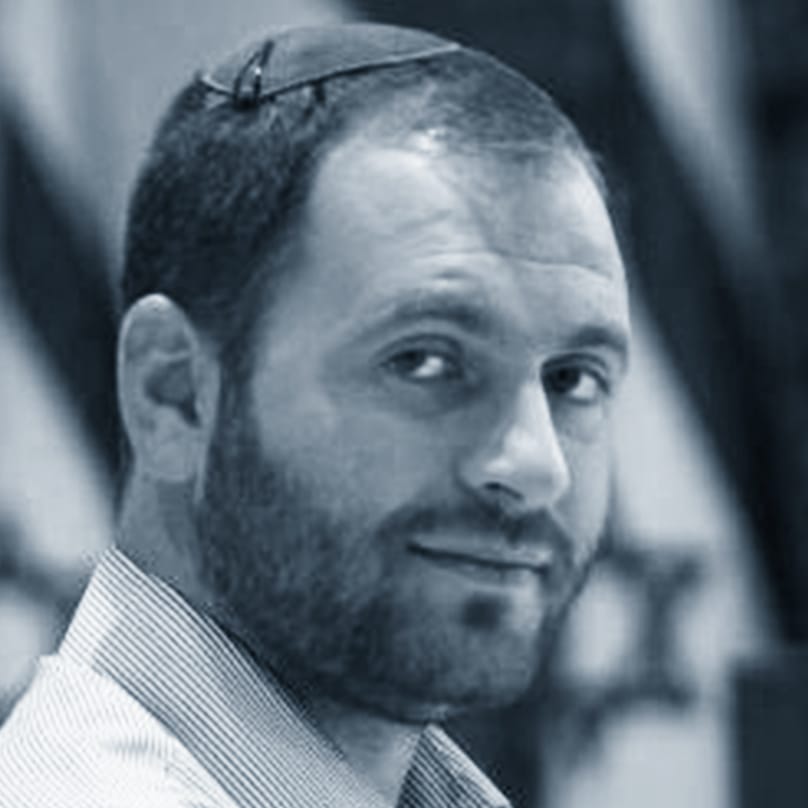 Yinon Guttel-Klein
President's Office
Born in 1986 in Jerusalem, Ynon is married to Einav and is the father of Ofri. He is the director of the Visit and Workshop center at the president's house and is a speech and content writer. Lecturer, mentor and leader of group tours and workshops in memorial sites, with a particular emphasis on Mount Herzl. Ynon holds a Ph.D. in Sociology and Anthropology from the Hebrew University of Jerusalem, where he specialized in the research of collective memory and commemoration, particularly in physical representations of conflicts in memory spaces and pantheons. Ynon studied in the religious Zionist educational system and has taken part in many leadership programs, among them the "HUC-JIR", "Maoz" and "IDEA."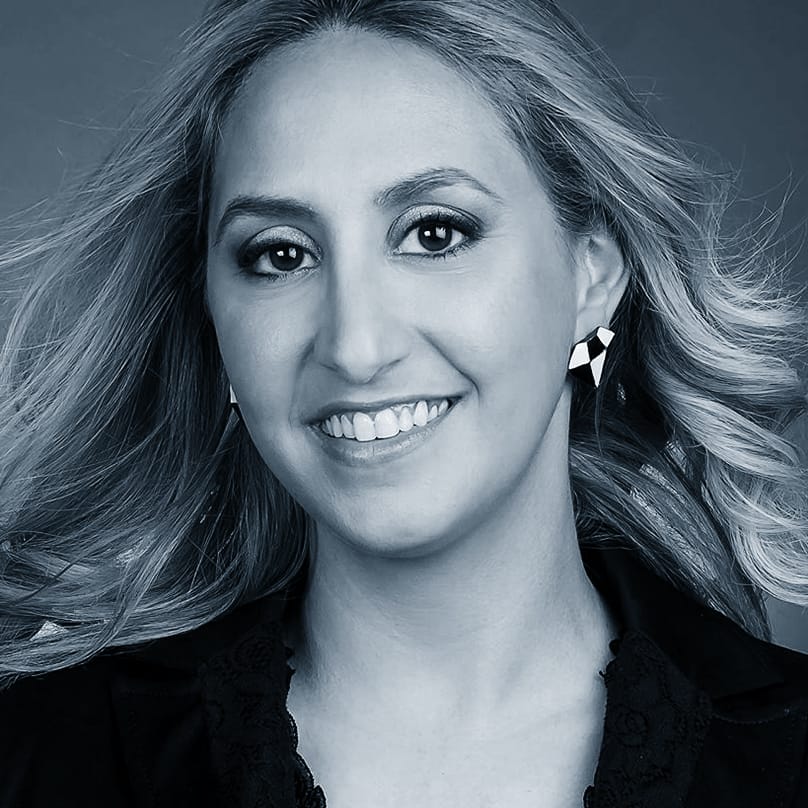 Lilach C. Menachem
Social & Political Activist
Born in 1984, Lilach lives in Rosh HaAyin and is the CEO of the Student Economic Society at the Open University. She is a political activist for social and gender equality and lectures on the topics of diplomacy, education, and empowerment. Lilach is also an associate director at the multi-party Women's Forum "We Run and We Make a Difference". She is also a board member at the organization "Transportation Our Way", a member of the Finance Committee of the Na'amat Organization, and the director of international projects in the organization "People and Good Deeds." She is married to Leroy and the mother of three.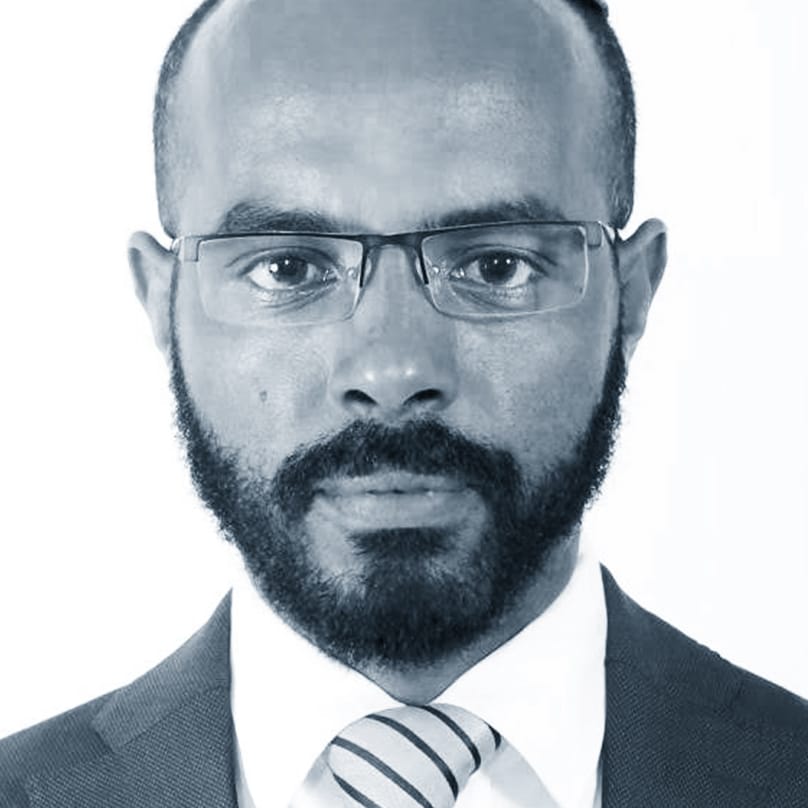 Moshe Shata
City Council Member
Born in 1979, married with three children, from Ramla. Moshe is the founder of the "Charisma" initiative – activists for social change. He is the founder and acting director of "I am here" – a community of young families in Ramle. He is also Research Assistant in Israeli Society for Ethiopian Jews. A coordinator, group facilitator and personal trainer, Moshe is also a City Council Member, and a member of the Ramle Directorate and of the Social Clubs administration.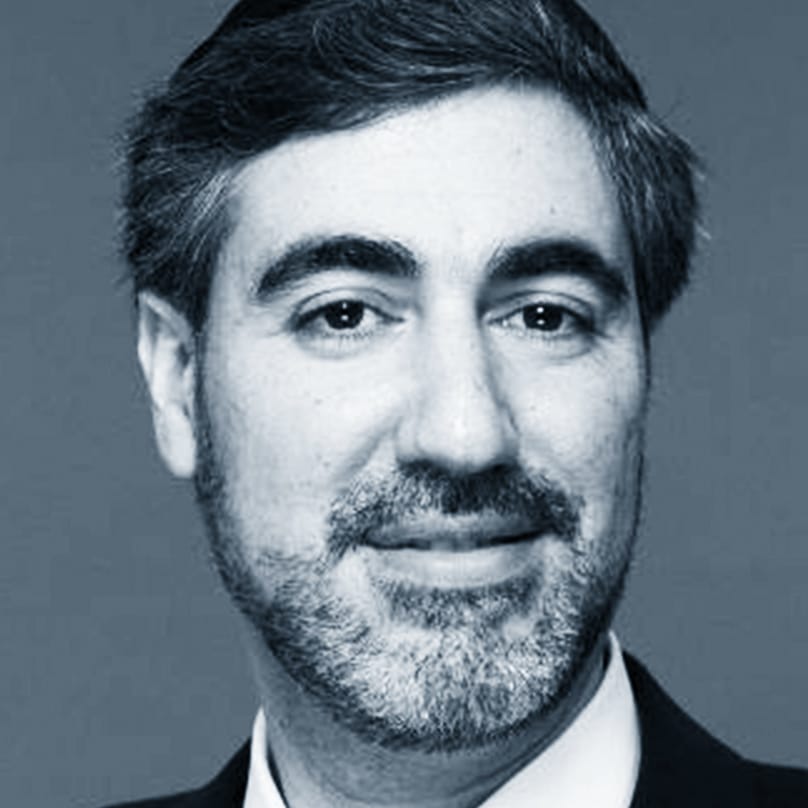 Moshe Torgeman
Lawyer
Born in 1978, married and father of six, from Elad. Moshe has a Torah education, works in the field of education and is a lawyer specializing in the fields of family law and real estate. He holds an L.L.B. from the Kiryat Ono Academy and an MA in Communications from Tel Aviv University. He was elected as a member in the Central District Attorney's Office where he works as a Deputy District Chairman. He is a captain in the reserves and competes in the half Iron Man.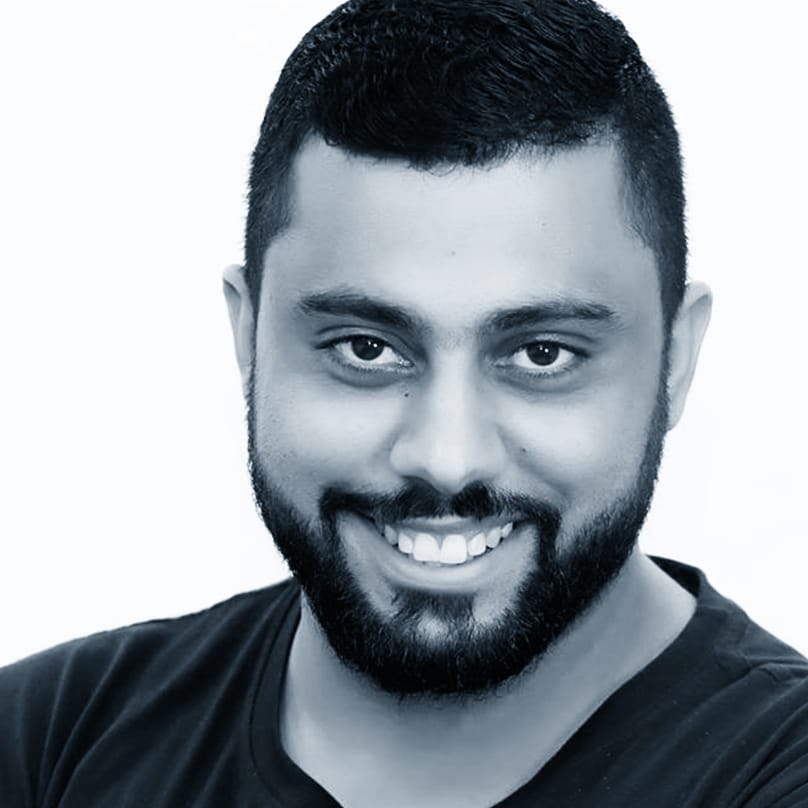 Alaa Agbarya
Strategy & Marketing
Born in 1986 in Umm al-Fahm. Ale is a lecturer in strategy and marketing at the Kiryat Ono Academic College. He is the founder of the Kiadah – Leadership organization, a forum for the advancement of youth and academics in the Arab society. He is also the founder of the Astrophy Forum – a forum to promote a topic of astronomy in the Arab Society. He is currently the Creative and Strategy Vice-President of the advertising agency Samara. He is also an activist in changing the image of Umm al-Fahm and the Arab society. An advertiser, a strategist and a political consultant, he has counseled municipal leaders and worked as a campaign manager.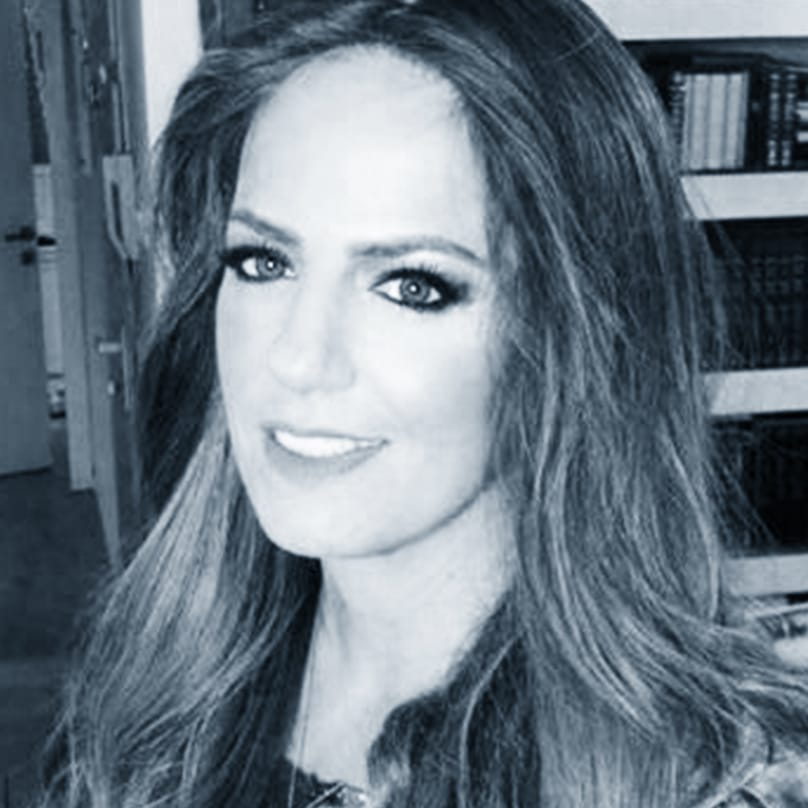 Shalhevet Hasdiel
Media and Strategy
Born in 1970 and a mother of 3, Shalhevet is a resident of Bnei Brak. She graduated from the ultra-Orthodox school system Beit Yaakov. She holds a BA in Political Science and Communications. Shalhevet is the first ultra-Orthodox female political correspondent and worked for 15 years as a broadcaster in the ultra-Orthodox radio "Live Voice", which reports on public affairs. A commentator and a publicist, she is also a strategic consultant in the private sector. In the political arena she has been a consultant to, among others, the UN and the mayor of Jerusalem. She is a member of the council for the Culture and the Arts in the Ministry of Culture.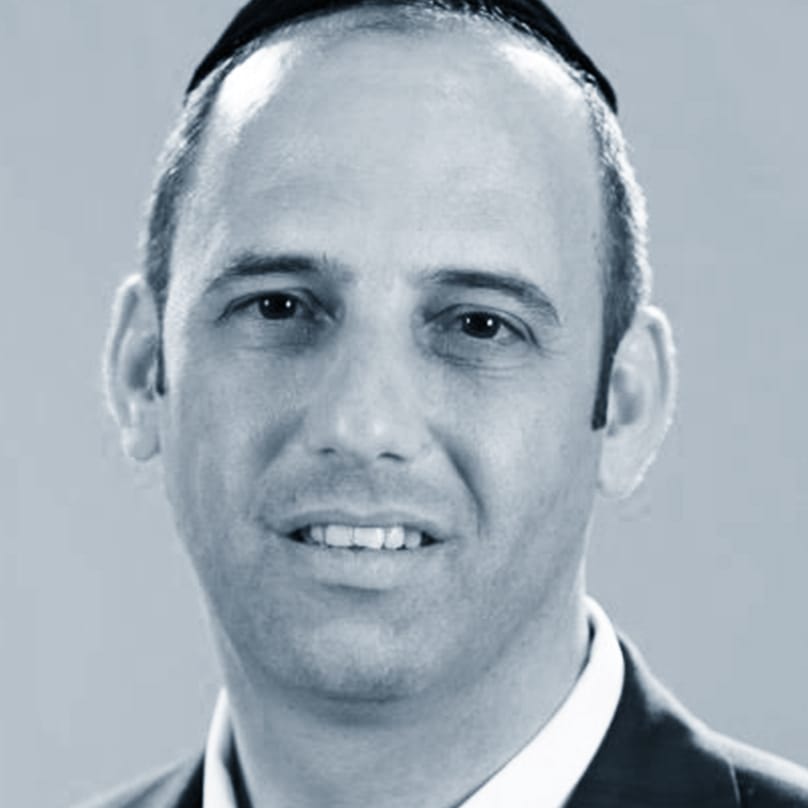 Shmuel Greenberg
Deputy Mayor
Born in 1975, Samuel lives in Ramat Beit Shemesh and serves as the Deputy Mayor of Beit Shemesh. He served during the past decade as Deputy Mayor of Beit Shemesh and as chairman of the Social Clubs administration. Before that, he served as a parliamentary assistant to MK Moshe Gaffney. He holds a master's degree in public policy from the Hebrew University in Jerusalem, and a BA in Law. He also holds a teaching certificate from the Ministry of Education, a mediation certificate and a project management certificate. In addition to this, he promotes the advancement of multiple issues in the Haredi society.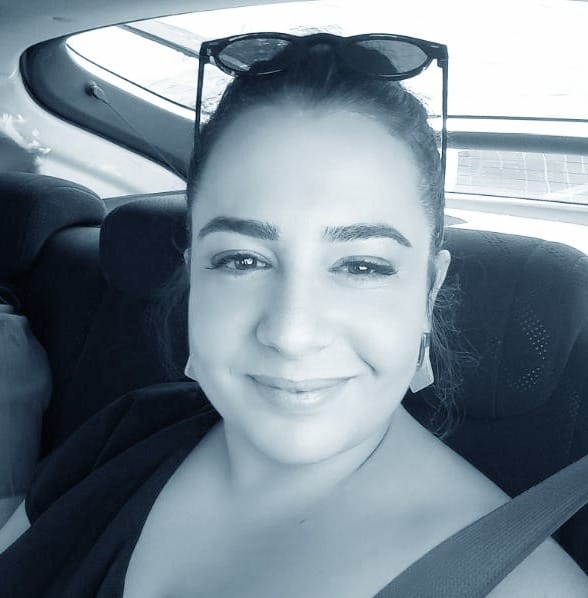 Nitzan Segnior
Founder - Young Female Politicians
Born in 1986, Nitzan lives in Tzuran. She is a Journalist and currently works as a gender and sexual health advisor for the Kfar Saba municipality. She also writes on the website for women "onlife" from the The Marker Group. She is the founder of "Young Female Politicians- Dare, Influence, and Lead," a program that supports young women in politics and one of the leading leadership groups in Israel's universities. She holds a BA in Political Science and International Relations and a Masters degree in Political Communications with a specialization in Gender Studies from the Hebrew University of Jerusalem. She lectures and gives workshops on the topics of communications, gender and social entrepreneurship.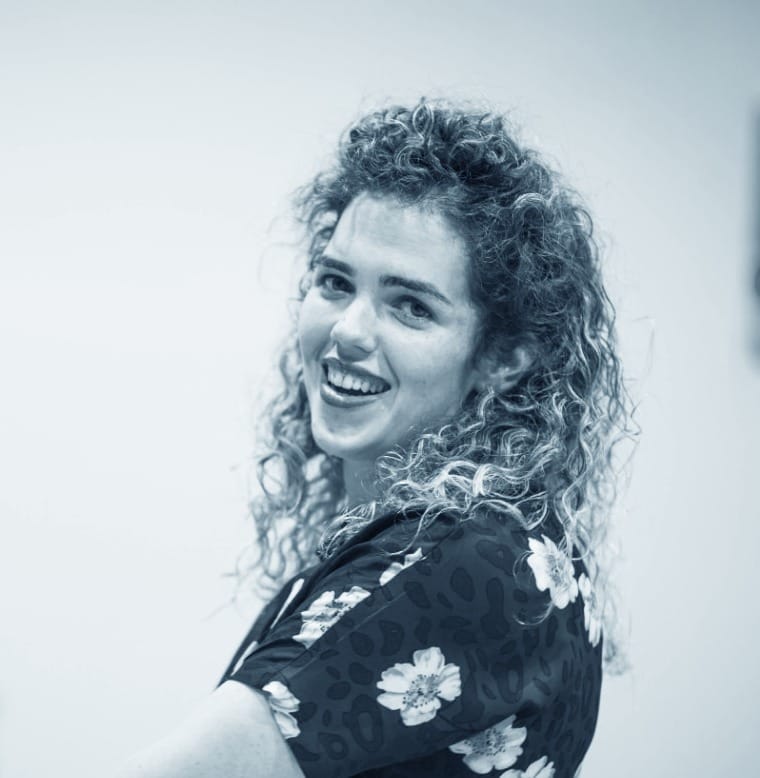 Chen Kraus
City Council Member
Born in 1992, Chen has lived in South Tel Aviv since childhood. She is a Tel Aviv-Jaffa City Council member on behalf of Rov Hair and a board member of a number of municipal institutions, including the "Expo" and the National Sports Center. Chen also established 'Young people building the neighborhood' – an organization of young people working for the neighborhoods in the South of the city, where they grew up. Chen is the founder and director of the VocaTikvah association, a social music ensemble that tours across the country. She is a lawyer by training.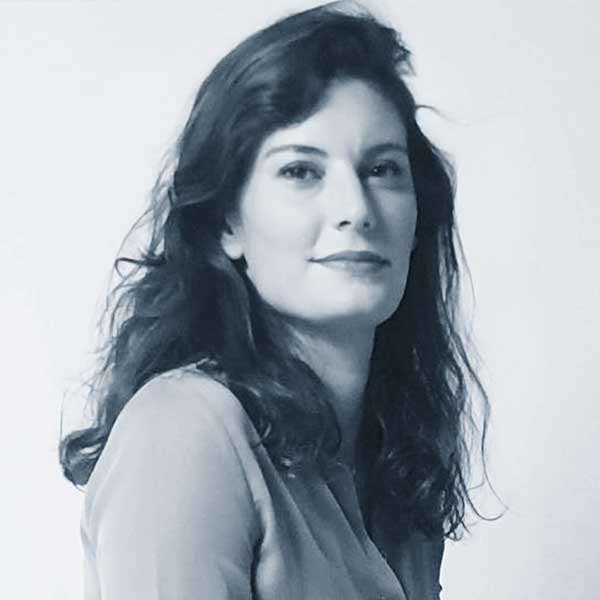 Yaara Zered
Media and Communications
Born in 1988, Yaara is a resident of Kfar Saba. A communications expert, she has a show on Radio Gal Israel and is also a political analyst. In addition to this, she is a social activist, investigating and documenting the Farhoud (the pogrom carried out against the Jewish population of Baghdad). In the last election campaign, she was a spokeswoman for the Likud's campaign.