Program Fellows: Cohort 3, 2016/17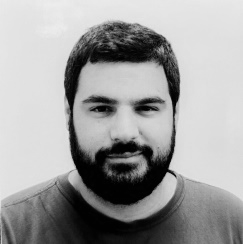 Rafael Balalu, 36 years old, is a scriptwriter and director and was born into an Afula family that emigrated from Morocco. He graduated from the Sam Spiegel Film School and teaches film in Tel Aviv. He has written and directed fifteen short films which have won international prizes, including Such Eyes, Batman at the Checkpoint, My Name Is Solomon Hagos, and Close Your Eyes. His film Song of Loves – Rabbi David Buzaglo premiered at the DocAviv festival. His films focus on the connection between the social and the political, especially the cultural and political situation of Mizrahi Jews in Israel. Currently, Rafael is working on an animated film about the Israeli Black Panther movement and a full-length documentary about Jacqueline Kahanoff, a renowned Egyptian-Jewish novelist, essayist and journalist.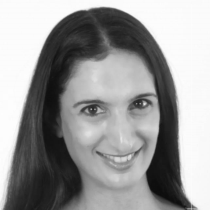 Ranit Budaie-Hyman is 41 years old and a resident of Modi'in. She is the Director of Meitarim, a network of pluralistic schools in which both secular and religious Jewish children learn. She is active in the Meimad party and Netivot Shalom (a dovish Religious Zionist peace organization) and is a doctoral candidate at Bar Ilan University. She is married and the mother of four.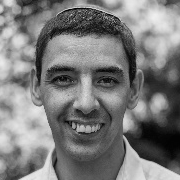 Kfir Cohen is 35 years old and a resident of Jerusalem, married to Raheli and the father of Maya. He manages the the Gush Etzion Regional Council's Department of Sports. A graduate of the Upper Afula children's village, Kfir established and managed its alumni program. He is a graduate of the Council of Community Centers' rising leaders program and of the executive sports training program at the Wingate Institute in Netanya, in addition to holding a BA in Education from Beit Berl College. He established the "Young Rehavia" community which works to promote quality of life and leisure activities for young families in the Rehavia neighborhood of Jerusalem.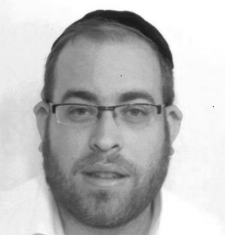 Shmuel Drilman is 32 years old, a Jerusalemite, and a Haredi. A graduate of the Or Alhanan and Ateret Shleima yeshivas, he is married and the father of four. He is the Director of WeBetter, a socially-conscious digital company which integrates yeshiva students into the workforce. He is completing a BA in Education, is the graduate of the "Haredim in the State" program and is active in several other projects working to integrate Haredim into Israeli society including Dosim and Haredim for Peace. He works to promote dialog between different sectors of Israeli society and believes in the unique contribution of Haredim to the health, creativity, and diversity of Israeli society.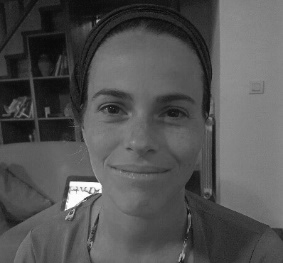 Michal Froman is 33 years old, lives in Tekoa, and is the mother of five. She is an architecture student and yoga teacher and has been active for the last five years in the group Shorashim/Judur (Roots), which brings together settlers and Palestinians, and in various other initiatives bringing together Arabs and Jewish Israelis. She is interested in cross-cultural connections between different groups such as secular and religious people and Jews and Arabs, and hopes to encourage changes to the traditional approach to relationships and marriages.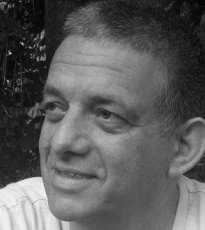 Zvika Goldberg is 51 years old and from the community of Srigim, located outside of Beit Shemesh. He is the director of Be'atzmi (on my own) – a non-profit organization which integrates and advances socially and economically disadvantaged populations towards stable and fair employment suited to their skills and aspirations. He is the co-chair of the Office of the Prime Minister's cross-sectoral roundtable for government, business, and civil society relations. Before working at Be'atzmi, Zvika worked in communications as the head of the Galatz Radio news desk and as Chief of the news desk at Ha'aretz. He is a lecturer in radio and television in the communications department of Sapir College. He is married to Hagit and the father of two.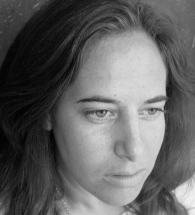 Reut Guy is 40 years old, lives in south Tel Aviv and is a lawyer and certified mediator. She holds an LLB and is currently completing an MA in Gender Studies. She works for ELEM, an organization that works with youth at risk, where she coordinates efforts to engage girls and young women. She also develops and runs trainings that help professionals reach out to peripheral populations. She has worked on issues of children's rights at the Welfare Ministry's Judicial Advisory Office, and regularly appears at various Knesset committees dealing with marginalized women and children. In 2015, she represented Israel at the UN Committee for Children's Rights, and continues to advise organizations that fight child prostitution. She is an editorial writer and has published position and policy papers. She is active in LGBT organizations including IGY and Beit Dror.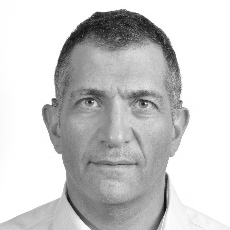 Ahiya Kamara is 39 years old, lives in Jerusalem, and recently finished his term as the Head Commissioner for Equal Rights of People with Disabilities at the Israeli Ministry of Justice. The commission acts to prevent discrimination and promote the integration of people with disabilities in Israeli society. Prior to his time at the commission, he was the founder and first CEO of Bekol, the organization of hard of hearing people in Israel, and the chairman of Bizchut, the Israel Human Rights Center for People with Disabilities, leading many advocacy initiatives for legislation that provide accessibility for people with disabilities. He also served as the Vice President of the International Federation of Hard of Hearing People, acting as their representative in various international projects and committees. Ahiya holds a BA in Psychology from the Hebrew University and an MA in Special Education from Tel Aviv University.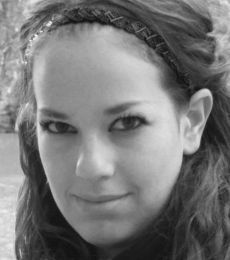 Avigayil Karlinsky is 29 years old, from Jerusalem, married to Yehuda, and the mother of two. After working in hi-tech for six years, Avigayil began to focus her efforts on social activism within the Haredi community. She founded the organization Lo Tishtok (thou shall not be silent), which aides Haredi sexual assault survivors and works to increase awareness about the issue in the Haredi community. She is active in several initiatives in the "New Haredi" community who preserve their traditions while being engaged in wider Israeli society. Avigayil studies Sociology and Anthropology at the Hebrew University.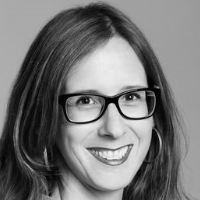 Ronit Kfir is 46 years old and lives in the community of Karmei Yosef. She is an interior designer, design blogger, writer and editor, and runs empowerment workshops for women looking to open their own businesses. She has an active social media and digital presence and previously worked for Army Radio and as a television presenter. She is on the board of the non-profit "Women in the Picture," which organizes the Rehovot International Women's Film Festival and works to integrate women into the television and film industries. She holds a BA in English, is married and the mother of two.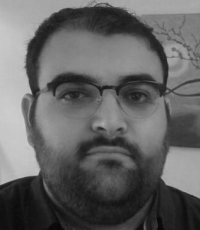 Nerya Knafo is 27 years old, grew up in Ashdod, and today lives in the village of Merkaz Shapira. His family members were leaders of the Jewish community in Morocco. He is one of the founders of the youth branch of the Jewish Home party and led efforts to register new party members and promote the expansion of the party's primary system. He is a social and political activist and involved in media and education. He works for peace, solidarity, democracy, and the promotion of the Sephardic Jewish tradition.

Yoav Lalum is 38 years old, a lawyer and lecturer at the Sha'arei Mishpat College and a resident of Jerusalem. In 2002, he founded the NGO Noar Kahalcha, which provides services to school-aged Haredi children, particularly drop-outs. Until recently he coordinated the fight against ethnic-based discrimination in the Haredi school system. After finishing his rabbinical studies, Yoav served as the bureau chief for the former Sephardi Chief Rabbi of Israel, Eliyahu Bakshi-Doron, managing his educational and religious affairs. Yoav holds an LLB from the Haredi Campus of Kiryat Ono College, an LLM from the Hebrew University, and a teaching certificate. Yoav is an officer in the IDF reserves and a graduate of the Mandel School for Educational Leadership and the recipient of the 2011 Quality of Government Prize.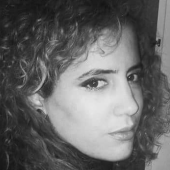 Naama Lazimi is 31 years old, Naama grew up in Migdal Ha'Emek and currently lives in Haifa. She currently serves as a Parliamentary Aide for Knesset Member Shelly Yachimovich of the Labor Party. Beyond her professional activities, Naama is the chair of the financial committee of the trade union Koach La Ovdim (Power to the Workers), is active in the Labor Party, and is a member of the steering committee of YESOD, the forum for social democracy in Israel. In addition, she is active in several other organizations and initiatives that focus on workers' rights, socio-economic policy, gender, and the promotion of the Mizrahi community.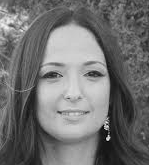 Shiran Ozeri, 38 years old, lives in Be'er Yaakov and is the Chair of the Movement for the Rights of Adoptees and advisor to the Director of the Jerusalem Municipality on issues of municipal tax collection. During the last decade, her political and social activism has been primarily focused on advancing the rights of adoptees, especially adult adoptees. She has led the fight to change the Adoption Law to allow for adoptees to access genetic and medical information and to identify their birth parents. She has also worked to strengthen the community of adoptees and to encourage adoptees to speak out about their experiences and influence the public, including a successful campaign against Article 34 of the Adoption Law, which prevented adoptees from speaking about their identities as adoptees in public.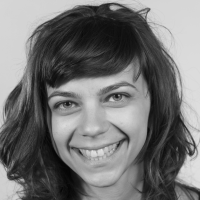 Alex Rif is 31 years old, born in Ukraine and immigrated to Israel at the age of five. She is among the founders of the "Cultural Brigade" project of the "Generation 1.5" initiative of young Russian-speaking Israelis who work to integrate the story and culture of immigrants from the Former Soviet Union into Israeli culture. The Brigade organizes and creates a variety of events including Israeli Novy God (the traditional Russian New Year's Eve celebration) and Project Veteran (fostering awareness of Soviet World War II veterans). She is the organizer of the Tosovka nights, where artists speak about their migrant experiences through poetry, spoken word, and music. She previously served as the personal advisor of the Economy Ministry's Commissioner for Employment Issues. She holds an MA in public policy from the Hebrew University and is a graduate of the scriptwriting program at the Sam Spiegel Film School.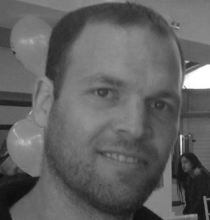 Ophir Sheck is 36 years old and married to Rinat, the father of four and a proud resident of the Galilee. He is the founder of the Tavor Mechina in Nazareth Ilit and is the chairman of the Shibolet Organization, which works to establish a village that integrates people with special needs. For the last few years, Ophir has been the leader of the Lev HaGalil (Heart of the Galilee) initiative, which promotes entrepreneurship in the Galilee and lobbies the government to develop the region. He is a reserve major in the IDF and holds an MA in public policy from Bar Ilan University.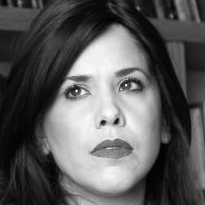 Esti Shushan is 40 years old, a resident of Petah Tikvah, the mother of four, Haredi and a graduate of the Beit Yaakov school system. She owns an advertising, branding and digital arts studio. She is an activist for Haredi women's rights and equality, and founded the protest movement Lo Nivkharot Lo Bokhrot (No Representation, No Vote) in which Haredi women abstained for voting for Haredi parties, which do not have women candidates. Today she is the director of the Nivkharot (Represented) movement of Haredi women for representation and equality. She is the creator of a short film called Akera (Barren Woman) which focuses on the way the Haredi community deals with women's fertility issues.
Noam Shuster-Eliassi is 30 years old and grew up in the only community in Israel where Palestinian-Israleis and Jewish-Israelis live together in equality out of choice – Neve Shalom – Wahat al-Salaam. She studied in a bilingual and bi-national school and speaks fluent Arabic, strengthening her Middle-Eastern identity, which is based on her familial roots in Iran. Noam worked for the Neve Shalom institute's programs from a young age and joined the staff of Interpeace in 2012, where she worked to involve strategic communities in Israel to the conversation around peace. Today she is the Interpeace project coordinator for Israel. Naom holds a BA from Brandeis; during her university years, she worked with youth in Rwanda and received the Davis Peace Prize for her efforts to open a peace-building program for Tutsi and Hutu women and youth with AIDS in Kigali based on both education and reconciliation.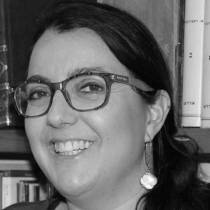 Zehorit Sorek is 41 years old and grew up in Ofakim and Jerusalem; today she lives in Tel Aviv with her partner and two children. She works as a consultant and teacher trainer, lecturing educators about the integration of 21st century skills and technologies into the education system. She was a candidate for the Yesh Atid party in the 2015 elections and is the chair of the party's LGBT forum. She is active in numerous initiatives in the religious LGBT community, including Shoval (for tolerance and diversity education in the Religious education stream) and Bat Kol (organization for religious lesbians), and founded the Pride Minyan in Tel Aviv. She was awarded a prize by the Israeli LGBT organization in 2012 for her activism, and is involved in international delegations promoting Israel's LGBT community. She holds a BA in Land of Israel Studies from Bar-Ilan University.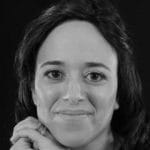 Nechumi Yaffe is 40 years old, Nechumi is a Hasidic Jerusalemite and the mother of three. She is a history teacher and the author of the new history curriculum for Haredi schools. She is a doctoral candidate at the Swiss Center for Conflict Resolution at Hebrew University, where she researches poverty and disadvantaged members of Haredi society. Her dream is to promote dialog and reconciliation between the different communities in Israel and to encourage the integration and preservation of Haredi society in Israel.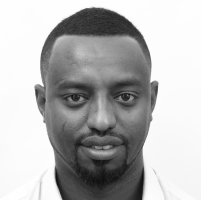 Avi Yalou is 33 years old and from Kiryat Eqron. He is a social activist and the director of the non-profit Hila – for Education in Peripheral Neighborhoods and Cities. Avi is involved in a number of initiatives and social movements that work to fight racism and discrimination and promote sustainable change, including "The Forum for Collaborative Thinking on the Fight Against Racism" and "The Situation Room – Social Justice" (the organizing committee behind the 2011 Social Justice protests). He holds a BA in Business Administration.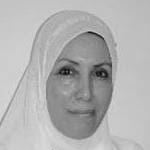 Iman Yasin is 43 years old and from the town of Yafia in the Galilee. She is the manager of the municipal community center in Zemer, located in the Triangle Region. She holds an MA with honors in Gender and Women's Studies from Tel Aviv University and a BA in Social Work from the University of Haifa. She is a social activist and is particularly involved in promoting the status of Arab women in the public sphere and in local and national politics.