Shaharit Fellows
The Shaharit Fellows Program seeks to produce an intellectual backbone for the public discourse on common good in Israel. Our mission is to create a new, conceptual and practical framework in order to understand and tackle the burning issues in Israeli society. The fellows produce working papers, popular and academic articles, and conversational events in order to achieve their mission.
Each and every one of the fellows in the program brings with them a different world of meaning and content. Jews and Arabs; Religious Zionists, Ultra-Orthodox and secular; Mizrahim and Ashkenazim; from the right, the center and the left wing. This is the central tool in our work. We believe that precisely the presence of these various power relations, disagreements, and interests will help us frame a conception of common good that respects diversity and distinctions. This is a space that does not ask anyone to leave their identity at home. You are invited to join us in this journey.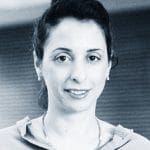 Natalie Levy
Program Director
Natalie was born and raised in Jaffa. She is a PhD student in sociology at Tel Aviv University and a social activist. She holds a BA and Teaching Certificate in political science and an MA in sociology and anthropology, both from Tel Aviv University. She has worked in the field of conflict resolution, community development and education for the past decade in a variety of non-profit organizations, with her doctoral work, for which she received the President of Israel's Prize for Doctoral Research, focusing on comparing intentional versus "accidental" Jewish-Arab schools. For the last three years, she has led the organizing efforts of lecturers and adjuncts at Tel Aviv University, and she is active in organizing university and college lecturers in Israel to improve their employment conditions.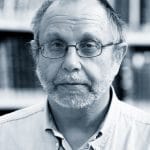 Shlomo Fischer
Doctor of Sociology and Education
Dr. Fischer teaches sociology and education at the Hebrew University's School of Education, and is a senior fellow at the Jewish People's Policy Institute (JPPI). His research focuses on religious groups, class and politics in Israel, and the relationship between religion, citizenship, and education. Dr. Fischer has written multiple articles about the Religious Zionist ideology and Shas movement.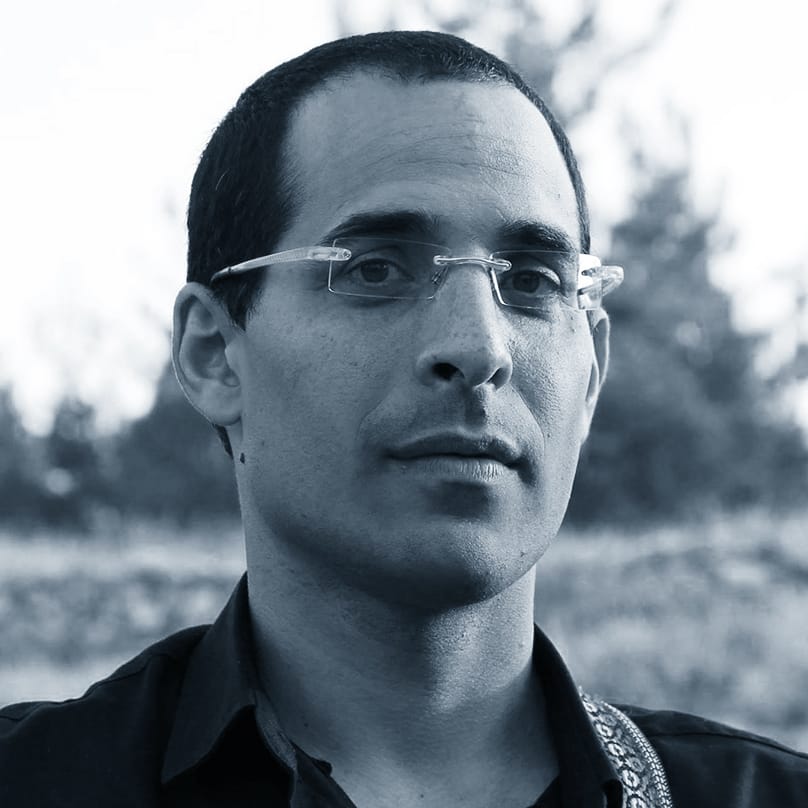 Adam Tsachi
Doctor of Communications
Dr. Tsachi is a lecturer in cinema at Herzog College in Gush Etzion. His doctoral dissertation focuses on shell-shock representations in Israeli documentary film. He is also a musician, a screenwriter and a creator. He served as spokesman for the Gush Etzion Regional Council, and worked as an educator in the school "HaRishon," which integrates children with special needs into the school system. Dr. Tsachi lives in Tekoa with his wife and four children.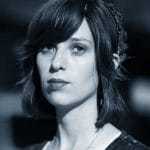 Malki Rotner
Haredi Publicist
Malki Rotner, an ultra-Orthodox woman, is a Shaharit senior fellow and the Director of the Ashdod Merhav Center, which targets employment for the ultra-Orthodox. Malki lives in both worlds: the ultra-Orthodox and the Israeli. She holds a weekly opinion column in Ashdod's paper dealing with the broad boundaries of the fault line between the ultra-Orthodox and the Israeli. Malki is a community social activist in projects that create a common, cross-sectoral community. She is a member of various discourse groups and forums dealing with secular and ultra-Orthodox relations, including the ultra-Orthodox seminary "Plughta". Malki studied at the Department of History and Sociology at the Open University, and previously served as Community Relations Coordinator at the Shoresim Center for Jewish Culture in Tel Aviv.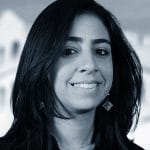 Hanin Mjadlie
Doctor of Social Work
Born in 1983, from Baqa al-Gharbiyye. She holds a Ph.D. in social work, and is an educator and an activist. Dr. Mjadlie graduated from the Mandel School of Educational Leadership and is a lecturer at the El-Qasmi College for Education. Prior to that, she managed the East Jerusalem project development branch of the Jerusalem Foundation. In the past, Dr. Mjadlie ran a center of the defense of civil rights in East Jerusalem and worked as a social worker at the Alyin Hospital. Together with other activists, she founded an association that promotes volunteering among the Arab population in Israel.
Nazier Magali
Journalist and Publicist
Nazier Magally is a Shaharit senior fellow, and a writer and journalist who lives and works in Nazareth. He served as editor-in-chief of Al-Ittihad, Israel's only Arabic-language daily. A former member of the editorial staff of Eretz-Aheret, Mr. Magally is a columnist about matters of Israel for the London-based newspaper Asharq Alawsat, and the host of several news magazines on the Second Channel of Israeli television. Mr. Magally teaches at Bir Zeit University on the West Bank, and has taught at Ben Gurion University. He is a long-time activist in matters concerning the relations between Jews and Arabs in Israel and the region. In 2003, he led a delegation of Arab and Jewish notables to Auschwitz with Father Emile Shofani.
Ofer Sitbon
Doctor of Law
Dr. Ofer Sitbon heads the Corporations and Society Clinic in the College of Law and Business, and is a lecturer in law, society and social change. He holds a Ph.D. from Tel Aviv University's Faculty of Law. His dissertation focused on an attempt to include corporate social responsibility considerations during the recent Company Law Reform in England. Sitbon holds a first degree (magna cum laude) in law and philosophy from the Hebrew University of Jerusalem, and an LLM (summa cum laude) from Tel Aviv University. He was the editor (2007-2012) of the academic journal Ma'asei Mishpat, which he co-founded. Since January 2018 he has served as co-director, together with Prof. Dani Filc and Dr. Eilon Schwartz, of a joint research project of the Van Leer Jerusalem Institute and Shaharit entitled "Towards a Popular Classes-Based Political Economy."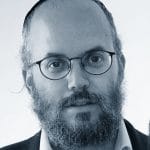 Betzalel Cohen
Rabbi and Educator
ראש ישיבת "חכמי לב" – ישיבה תיכונית חרדית בירושלים. בוגר בית הספר למנהיגות חינוכית של מכון מנדל. פועל לקידום תעסוקת חרדים ולשילובם בצה"ל ובלימודים אקדמיים. כותב ומרצה על הקהילה החרדית, מנהל דיונים ודיאלוגים בתוך הקהילה החרדית ומחוצה לה. כיהן עד לאחרונה כיו"ר הועד המנהל של שחרית.