Dr. Eilon Schwartz—Director
Before founding Shaharit, Dr. Eilon Schwartz was among the founders of the Heschel Center for Sustainability. In addition to his work at Shaharit, Eilon is a faculty member at the Melton Center for Jewish Education at Hebrew where he teaches graduate courses in cultural criticism, social-environmental politics, and education. Over the years, he has written many scholarly and popular articles on a variety of subjects, and his book At Home in the World: Human Nature, Ecological Thought & Education after Darwin was published by SUNY Press in 2010. Eilon has served on the boards of many environmental organizations, including as the chairman of Life and Environment, the umbrella organization of Israel's environmental movement.He has published extensively both academically and in the popular press, including major essays in publications including Ha'aretz, the Times of Israel, and Makor Rishon. Eilon lives in Tel Aviv with his wife Rachel and their children: Ayelet, Chen, and Eden. Eilon's biography for speaking engagements can be found here.
Ron Barkai – Deputy Director; Content Facilitator, "120"
Before formally joining Shaharit as Chief Operating Officer, Ron helped produce the 2014 Shaharit Conference and 2015 elections campaign video. Ron previously served as co-director of the Women's Courtyard for young women at risk and deputy director for development at the Kav Hazinuk program to develop leadership in Israel's periphery. As a law student, he spearheaded the legal aid clinic at Hebrew University. He also volunteered to head MK Ami Ayalon's campaign in Jerusalem. Ron served as a parliamentary aide and advisor to MK Avishay Braverman in his roles first as chairman of the Finance Committee and then as Minister of Minority Affairs. In recent years, Ron has been working to foster the organizational and professional development of social change organizations while fostering collaborations with the public and private sectors. Ron holds a master's degree in public policy (EXMPP) and a bachelor's degree in law (LL.B.), both from the Hebrew University.
Dr. Gali Sembira—Program Head, "120"
Gali Sembira is currently the director of Shaharit's "120" program. She was previously Shaharit's director, served as a professional director at Sheatufim—the umbrella organization of Israeli civil society organizations, deputy director of the Oran Foundation, head of the program for girls at risk at the Yaniv program, head of the IDF's educational development program, and director of a girls' boarding school. Gali holds a master's degree in organizational psychology and a doctorate in gender studies, both from Bar-Ilan University. Gali has a wealth of experience in designing educational programs, leadership and social management development, work with children and teenagers at risk, and establishing and running social and community organizations. In addition to her work at Shaharit, she chairs the board of the Women's Courtyard and is a volunteer consultant to people seeking to establish all sorts of social-change organizations.
Lior Aschkenasy— Admin and Operations Coordinator
Lior is currently studying for her master's degree in international relations at the Hebrew University. She is a graduate of BINA's premilitary-service academy and holds a bachelor's degree in government and Israeli society from Tel Aviv–Jaffa Academic College. A native of the Hatikvah neighborhood of south Tel Aviv, Lior is a member of Amnesty International—Israel, where she interned during her undergraduate studies. She is active in the "A Street of Her Own" movement, which seeks to rename public streets and spaces after women.
Harris Engelmann – Director of Resource Development
Before joining the staff of Shaharit, Harris served as Resource Development Coordinator for Tsofen, an Arab-Jewish organization that works to integrate Arab-Israeli college graduates into the hi-tech industry. He holds a BA in German Literature and International Studies from Washington University in St. Louis, Missouri. After completing his studies, Harris participated in the Yahel Social Change Program, living and volunteering in the Shapira neighborhood of Gedera. Between 2014 and 2016, he served as a New Israel Fund Social Justice Fellow at the Social Guard and Shaharit.
Tehila Friedman – Head of Shaharit's Program in the Religious Zionist Community
In addition to running Shaharit's "Responsible for One Another" program in the Religious Zionist Society (in concert with Ne'emanei Torah va'Avodah), Tehila is a Shaharit Fellow and a researcher at the Hartman Institute. A proud Jerusalemite and the mother of five, Tehila is a graduate of the Mandel School for Educational Leadership. She previously ran the Israel Office of the Central New Jersey Jewish Federation and the Jewish Education department of the Yad Hanadiv Foundation as well as served as an advisor to then Minister of Diaspora Affairs, Natan Sharansky. A former chair of Ne'emanei Torah va'Avodah, she is one of the founders of the Jerusalem Movement and the Jerusalem Coalition. She holds an LLM from the Hebrew University as well as an advanced religious education.
Yael Gidanyan—Program Coordinator, "120"; Working Groups Coordinator
Yael recently completed her master's thesis in Islamic and Middle Eastern Studies at the Hebrew University. She is a graduate of the Pelech School in Jerusalem and earned a bachelor's degree in International Relations and Middle Eastern Studies from the Hebrew University. As a teenager, Yael chaired the Student and Youth Council in Jerusalem and, as a student, represented the Faculty of Humanities on the board of directors of the Hebrew University Student Council. She has also produced and hosted a radio program on Israel's national radio. She previously served as the Board Chair of the Interfaith Encounter Association and runs workshops on intercultural work around the world.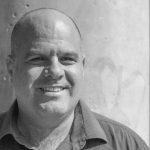 Shay Golub- Director, Civic Capital Department
Shay arrives to Shaharit with rich professional experience managing public and political campaigns. He holds a BA in Urban Geography and an MA in History, and began his professional career in the environmental world, leading the Green Course Organization and founding and managing the Green Movement political party. He has run a number of municipal campaigns, specializing in voter turnout efforts. In his free time, he serves as the Chair of Israfans, which organizes the different supporter groups of sports teams in Israel, and is a passionate fan of Hapoel Kfar Saba. He lives in Rehovot, is married to Keren and the father of Avigayl and Yarden.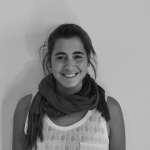 Shaked Harel – Spokesperson
Shaked holds a Bachelors in Politics and Government and Sociology and Anthropology from the Ben-Gurion University of the Negev. During her studies, she served as a producer and head researcher for Southern Radio and organized community events in Be'er Sheva. During her studies, she was a Stand With Us Fellow and studied for a semester at Sciences Po in Paris as a distinguished fellow. She is a graduate of the Mabua Program of the Ein Prat Midrasha and served as an emissary of the Jewish Agency at a Young Judaea camp in New York. Additionally, she was a tour guide at the Knesset and Israeli Supreme Court.
Racheli Ibenboim – Head of Shaharit's Haredi Program
In addition to coordinating Shaharit's work in the Haredi community, Racheli is a senior advisor to the TELEM organization, which works to integrate the Ultraorthodox into Israel's economy. Racheli is a social entrepreneur dedicated to improving the status of Haredi women and integrating the community into Israeli society. She is the founder and chair of Movilot, which works to empower and improve the employment prospects of college-educated Haredi women. She sits on the board of the "New Spirit" organization, and previously served as CEO of the Meir Panim welfare organization. A resident of Jerusalem, she holds a bachelors degree in communication and sociology from the Open University and an MA in the history and sociology of Israel from Haifa University.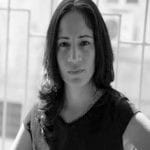 Moran Ajamy – Political Advisor, 120 Program
A native Tel-Avivi, Moran is a political campaigner, adviser, and strategist, having worked on a variety of campaigns on the local, national, and party levels. She holds a Masters, with honors, from Tel Aviv University in Public Policy, and is the mother of Shahar. She is among the founders of Tor Hazahav, a cross-sectorial and religiously mixed social movement of young people seeking to promote education, the periphery, and Mizrahi culture and Judaism.
Tehila Lapidot – Tirat Carmel Community Organizer, in partnership with Horim Meurim
Tehila is a social activist; among other roles, she has worked in a shelter for abused women and as a facilitator for social justice groups and developed a multicultural trust-building project between Jewish and Arab youth in Haifa's Hadar neighborhood. She worked as the coordinator for a fellows program for rehabilitation and social change at various community centers in Haifa and helped create a course in economics for women. She holds an MA in Bibliotherapy from the Unversity of Haifa and a BA in Hebrew Literature and Creative Writing from Hebrew University.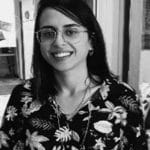 Or Yosef – Coordinator, Trainings and 120 Program
A native of Tnuvot, a Moshav near Netanya, Or lives in Tel Aviv. Currently studying for her BA in Sociology and Anthropology, she has an extensive background in both formal and informal education, most recently running the Tel Aviv branch of BINA's pre-army gap year program. She previously worked with children on the autistic spectrum and managed a local family business based in the south of Israel.
Shaul Tseghon – National Community Organizer
Shaul spent more than a decade working with youth at-risk in Rehovot through the ELEM organization, first as a field worker, then founder and head of a youth center he started from scratch, and, finally, coordinator of all ELEM's work in the city. Most recently, Shaul headed the city's own efforts with young people and teenagers in the city's Kiryat Moshe neighborhood, which is home to a large Ethiopian population. His work in the neighborhood included overseeing educational and therapy programs and involved extensive work with both the municipality and the residents themselves. Shaul made aliyah with his family from Ethiopia at age six and lives in Rehovot with his wife Efrat and their two children.
Galia Zaidman-Talmi – Content Coordinator, Community Organizing
Galia, who was born in Moldova (in the former Soviet Union) and moved to Israel with her family in 1990, recently completed a master's degree at Hebrew University in the Glocal Community-Development Studies program. She has worked in several NGOs including an internship at Sarvodaya (Sri Lanka's largest development organization which is heavily involved in community empowerment), where she planned and executed a project to increase the political involvement of villagers. In this position, she facilitated groups of community leaders and ran seminars for local village communities on good governance, participatory democracy, and citizen journalism. Galia grew up in Ashdod and holds a BA in Political Science and East Asia Studies from Tel Aviv University.