Professor Nissim Mizrachi – Chairman
Professor Nissim Mizrachi is the chair of the Department of Sociology and Anthropology, Tel Aviv University. He received his MA, summa cum laude, from the Department of Sociology and Anthropology, Hebrew University and his PhD in sociology from the University of Michigan, Ann Arbor, as a Fulbright Scholar. He then joined the Department of Social Medicine, Harvard University, as a Postdoctoral Research Fellow. His main areas of interest are the sociology of knowledge and culture, science and medicine, ethnic studies, social inequality and human rights.

Professor Haviva Pedaya
Professor Haviva Pedaya teaches Judaism and Culture in the Department of Jewish History at Ben-Gurion University, and is a senior fellow at the Van Leer Institute. She conducts research on literature, and writes literary and cultural criticism.  Her research focuses on urbanism and migration in language, culture and consciousness.  Professor Pedaya founded the Yonah Ensemble for the revitalization of mystical music of the East; the Reshimo Association: Spiritual and Material Environment, an association for the promotion of the arts, culture and education in the periphery; and the School of Jewish Mysticism in Jerusalem.  In addition, she heads Makom M'Shelach ("A Place of Your Own"), a project of empowerment and rehabilitation through the arts for women with mental illness from all sectors of society. She has published scholarly works, as well as poetry and prose. Her book, "In the Cat's Eye", was published in 2008 by Am Oved.

Professor Menachem (Manny) Mautner
Professor Menachem (Manny) Mautner is the Daniel Rubinstein Chair Professor of Comparative Civil Law and Jurisprudence at the Buchmann Faculty of Law of Tel Aviv University, and a former dean of the Faculty. He initiated an affirmative action program to enable students from weak socio-economic backgrounds to be admitted to the Law Faculty, which was later adopted by all of the universities in Israel. Professor Mautner is an expert in law, culture and multiculturalism. His book, "Law and Culture in Israel at the Threshold of the Twenty-First Century" was published in 2008 by Tel Aviv University and Am Oved.  His book on law and culture is forthcoming from Oxford University Press.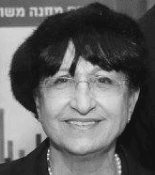 Rabbanit Adina Bar Shalom
Rabbanit Bar-Shalom is the founder of the Jerusalem ultra-Orthodox College, and a 2014 recipient of the Israel Prize for her unique contribution to Israeli society and State.  She established a forum for dialogue between the religious and secular sectors and publicly spoke out against the marginalization of women in public arenas and the "ultra-Orthodox bus lines" operating in ultra-Orthodox neighborhoods.  In the summer of 2011 she participated in the Spivak-Yona Team set up to address social inequality.  Bar-Shalom is a member of the Board of Bar Ilan University, and of the Public Committee of the Geneva Accords.  In April 2011 she signed a petition calling for withdrawal from the Golan Heights and for the establishment of a Palestinian state within 1967 borders, with East Jerusalem as its capital.  In 2012 she received the "Knight of Quality Government" award from the Movement for Quality Government in Israel, and in 2013 received an honorary doctorate from Ben Gurion University.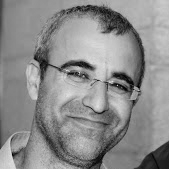 Dr. Dudi Fuechtwanger
Founder and head of the Civic Studies department at Herzog Academic College, Gush Etzion, Feuchtwanger also teaches political science at Hebrew University and in other frameworks.  Feuchtwanger was a senior high school teacher and educator for 14 years, and during the past year served as manager of the Yesodot association, the center for clarification of issues around Torah and State.  His fields of research and teaching focus on Jewish political thought, and the symbiosis between theology and politics.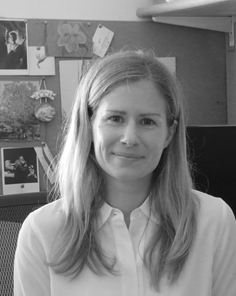 Dr. Erica Weiss
Dr. Weiss is a lecturer on anthropology in Tel Aviv University's Faculty of Sociology and Anthropology.  Her fields of research are comparative ethics, the state, and liberalism.  Weiss has a doctorate in anthropology from Princeton University, and joined Tel Aviv University's faculty two years ago.  Her field research focused on conscientious objectors in Israel, and delved into the tension between personal conscience and collective and ethical negotiation.  Her current research examines religious approaches to peace and pluralism, comparing them to liberal and secular peace-building methodologies.

Dr. Carma Ben-Yohanan
Dr. Ben-Yohanan has recently completed her doctoral studies in Tel Aviv University's School of History on "Mutual Theological Outlooks among Catholics and Orthodox Jews in Recent Decades."  She is a graduate of the multidisciplinary Adi Lautman Program for honors students, a scholar in the Human and Jewish Rights program at the Israeli Institute of Democracy, and a research fellow in the "Maskilot" program at Hartman Institute.  In the past year she taught in the Jewish Studies Center at the Gregorian University, Rome.